Will Ferrell to Co-Produce EDM Satire 'I'm In Love With The DJ'
Written by Sarah Osman. Published: April 24 2014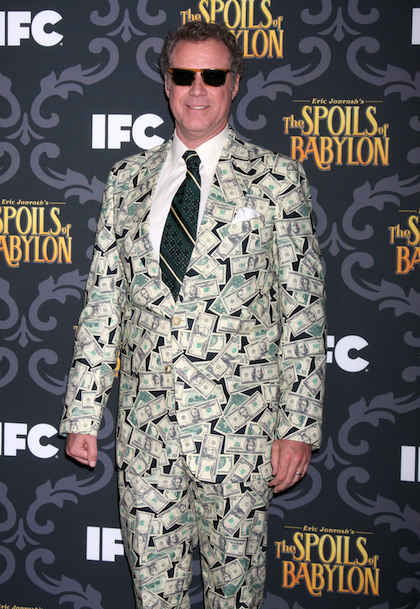 Over the years, Will Ferrell and Adam McKay have brought us some unforgettable (and endlessly quotable) comedies. Who can ever forget such  gems likeStep Brothers and Talladega Nights: The Ballad of Ricky Bobby? The pair is about to "shake and bake" again with their latest romp, a romantic comedy following a group of girls looking for a hot DJ in Spain -- which is apparently where all of the hot DJs reside. So, if you're looking for a sexy DJ, hop on a plane to Spain.
I'm in Love with the DJ, as the film is currently titled, was scribed by McKay's longtime assistant Lauryn Kahn, a frequent writer of "Funny or Die" shorts, which makes this her second screenplay to get picked up. Her first, The Social Life, focuses on a tech-savvy woman who convinces her best friend to dump her boyfriend so that she can date him (and the award for the World's Worst Best Friend goes to...). As of this writing, Amanda Seyfried and Rebel Wilson are attached to the project.
As forI'm in Love with the DJ, none of the cast has been announced yet, but we do know who will NOT be in. Surprisingly, and somewhat disappointingly, Will Ferrell himself will NOT be portraying the DJ; apparently he isn't hot enough to be a sizzling spinmaster (that's okay, Will, I still love you). In the meantime, I'm looking forward to Gary Sanchez Productions poking fun at the EDM world. I do not entirely understand America's fascination with EDM, as I'm not a hip cool kid, so I'm looking forward to some of my favorite comedians making a satire of it.
Who do YOU think should star as the hot DJ?
(Photo via Nikki Nelson/WENN)
- Sarah Osman, YH Staff