VIRAL ALERT: Megan Batoon
Written by Amanda Baltazar. Published: August 30 2017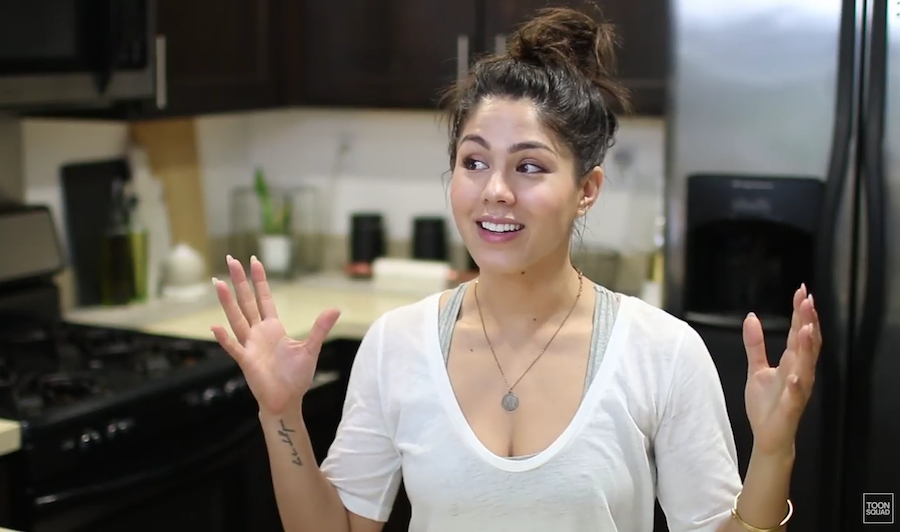 YouTuber. Blogger. Comedian. Dancer. Model. Actress. All things that describe the lovely, talented, and hilarious MeganBah-Bah-Batoon! 
(That's a thing she does in her videos... sorry, you'll get it in a sec.)
Megan is a successful YouTuber who posts her dance choreography, hot cooking recipes, vlogs, and other lifestyle videos in addition to her hilarious collabs with other YouTubers. Megan's channel started out as a dance channel where she uploaded her choreography.
Later, she started making cooking videos and sketch comedy-type skits.
At this point, Megan was selected to compete on "Internet Icon" Season 2, a reality web series on the YOMYOMF network where various YouTubers compete in video-making challenges that tested their skills as content creators.
Check out one of her videos about YouTube Trends!
Notice the Batoon sneeze outro? Yeah? Well, I think its cute. Stop judging me! I LIKE PUNS! And so does Megan, which is very evident in her videos, like these collabs with Tim DeLaGhetto andMatthias:
Good or bad, I love me my puns.
Megan continued to thrive on YouTube and started making new kinds of videos from lifestyle videos to her vlogs (MeganBytes) to her own talk show called "The Right Now Show".
But all the while, Megan continued to dance and became a prominent leader in the World of Dance community.
She was even a dancer inStep Up Revolution! See if you can spot her in this clip! 
YouTube allows Megan to combine everything she is passionate about and loves, and she pulls it off seamlessly!
To sum it all up, Megan is amazing. She is talented in so many ways and she inspires others to do what they love and she tries to help even if it's in the form of teaching us healthy recipes and giving us some Style 101 courses. 
This might be helpful to a lot of you who are going back to school this Fall:
You can even check out her fashion blog!
The best thing about Megan is that she's so relatable, and that's because she keeps it real and embraces all the fun, nerdy, quirky aspects about herself and is confident about it! All in all, Megan slayssss. YASS queen. 
We love Megan and the only thing I have left to say is, keep slaying the game, girl! 
(Image via MeganBatoon/YouTube)
- Amanda Baltazar, YH Contributing Writer