VIDEO PREMIERE: Kylie Hughes's "Maliblues"
Written by Brittany Taormina. Published: August 26 2015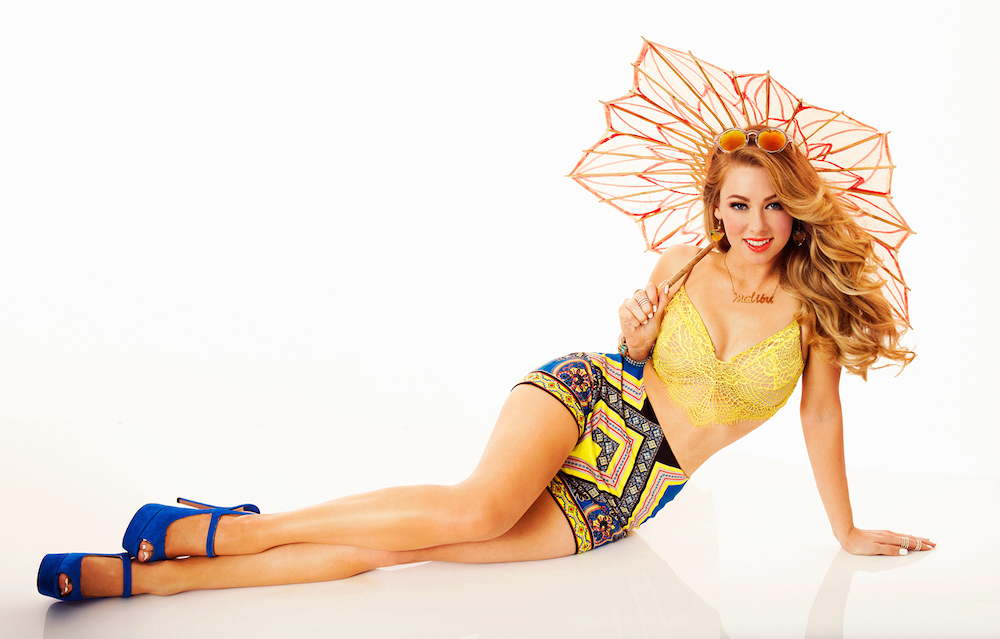 YH readers, if you're looking for a new artist to get obsessed about, it should DEFINITLEY be Kylie Hughes!
Kylie is an indie artist and even recorded her first CD when she was 12 and gave it to her family and friends as Christmas presents. This bonafide California girl has a fresh, beachy vibe to her music, which reminds me of a cross between Colbie Caillatand The Beach Boys. Her EP, Calipopicana, is currently on iTunes and contains six tracks. Kylie's first hit song, also titled "Calipopicana", is like nothing anything else on the radio right now. It has an old-school kick to it, which completely transports you to the '60s with a fresh contemporary pop sound. The term "Calipopicana" has even been trademarked after Kylie described her sound as having a California surf vibe. If you haven't seen this music video, you should check it out! It reminds me a lot of Grease. And who doesn't loveGrease?
Kylie's newest music video is for her song "Maliblues", and it's premiering EXCLUSIVELY right here on YH! I don't know about you, but this song is one of my new favorites! This song is a ballad which reflects on the idea of missing someone or some place.
Kylie said of the song, "While writing 'Maliblues',​ I wanted the vibe to be moody and feel like the color blue. The inspiration came from losing a close friend of mine. Memories of us growing up together would rush over me and I didn't know how to talk about it. I felt like I was ​underwater; I couldn't catch my breath and I was being swept away with waves of grief that can hit a person unexpectedly."
It really is a beautiful song that allows you to reflect. Check it out below:
Kylie's favorite part of the video was the underwater scenes: "I had a 'little mermaid' moment, and I ​am so happy with the shots! ​They were so graceful and pretty."
It looks like Kylie has a bright future ahead of herself and we know the world will love her as much as we do!
Eager for more? Yeah, we thought so! Follow Kylie on Twitter, Instagram, and Facebook!
(Photo via Crowd Surf)
- Brittany Taormina, YH Contributing Writer