Underrated Movies & TV Shows That Deserve a Remake!
03-23-2021 by Amanda Almonord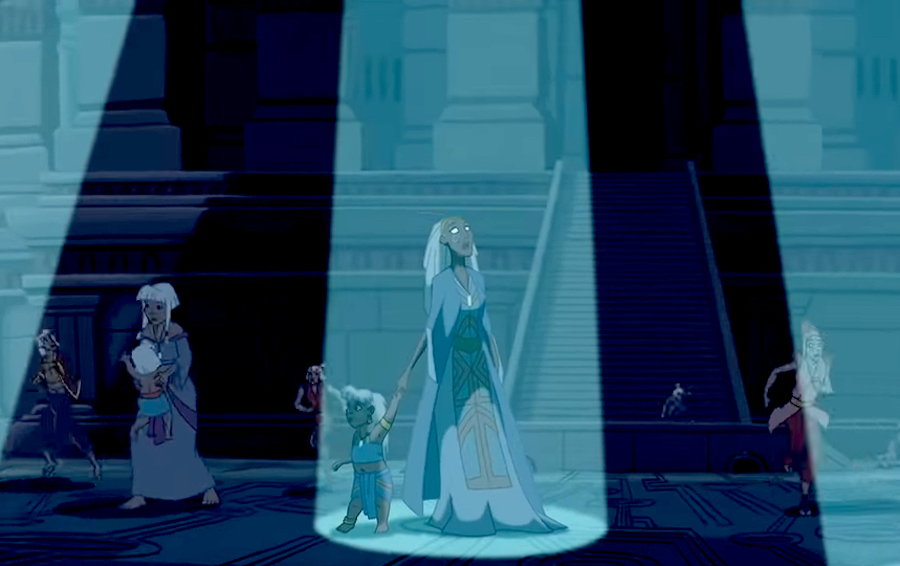 ( © Walt Disney Pictures)  
These days, it seems like big streaming services believe that nostalgia is what we're missing in our lives. Whether it's because big studios are out of ideas or that they think that if you loved it in the past, you'd love it now, is up to discussion, but nostalgia is here to stay. Beloved shows like "The PowerPuff Girls", "Rugrats", and even "iCarly" are some of the many childhood shows making a comeback this year. And while these shows are great, I can't help but wonder if these studios have exhausted all their options. 

Most of these shows were and, to an extent, are very popular, but there is a goldmine of underrated shows that deserve a second chance. So, to the big studios out there, here are some shows (and movies!) that you should consider!
1. Disney's "The Weekenders"
Growing up, all I wanted to do was spend the weekends with friends, and these days, I still wish that. In "The Weekenders", Tino, Lor, Carver, and Tish don't have to wish because they literally spend every weekend together. These 7th graders live their best lives by going on adventures and learning about their world at large. What made this show great was the way they tackled big problems that young people faced. Remaking it will allow us to see these multi-dimensional characters face even more pressing issues that affect the world today while keeping the comedy and sense of fun embedded in the show.
2. Elton John and Tim Rice'sAida
Please forgive me for putting a musical on the list, but it deserves to be here. With the surge of movie musicals hitting streaming services (shoutout to The Prom and Hamilton!), it's ridiculous that there hasn't been any word on Aida. It was initially planned to be an animated film, but Elton John wasn't interested in animation after working onThe Lion King. There were some reports in 2007 aboutBeyoncé playing the title role, but there hasn't been any news since then. Disney isn't shying away from adapting movie musicals (the studio is adapting Once On This Islandand releasing it on Disney+), so there's no excuse forAida.
3. Atlantis: The Lost Empire
Atlantis has a severe case of Great Movie With Lousy Timing. It was released when most studios were moving away from hand-drawn animation to CGI. Thankfully, its visuals more than make up for it. Atlantis features great details of Atlantean culture, including their language symbols and wide shots of the lost city's ruins. With a couple of tweaks in the screenplay, casting (someone please cast Eva Noblezada as Audrey!), and added computer-generated visuals to highlight the movie's pre-existing visual effects, Atlantis could have the makings of one of the greatest epic films of all time.James Cameron, this movie has your name written all over it.
What old television shows or movies would you like to see remade?