Tyra Banks Set to Bring 'Life Size' Back to Life
Written by Amanda Baltazar. Published: January 25 2014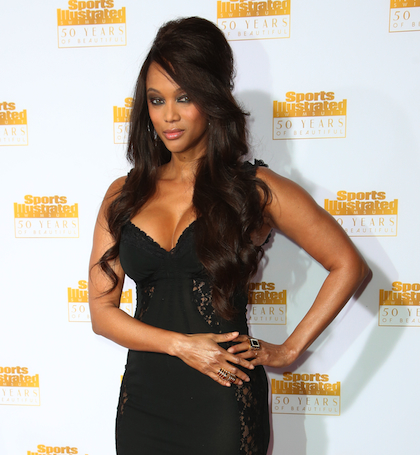 "Shine bright, shine far / Don't be shy, be a star!"
And if you sang those lyrics in your head, you're probably just excited as I am about Tyra Banks's announcement that there will be a Life-Size sequel!
Life-Size was a made-for-television movie that first aired on ABC in 2000 about a young girl, Casey (played by Lindsay Lohan), who buys a magic book and finds a spell that can resurrect the dead. Calm down, it isn't what it seems. She doesn't jump start the zombie apocalypse. She tries to bring her dead mother back to life, but her spell gets sabotaged when her father's girlfriend gives Casey an Eve doll and uses her mother's old brush to brush Eve's hair. The brush was used in the spell, therefore Casey inadvertently brings her doll (played by Tyra) to life. The rest of the film is about Casey's journey coping with her mother's death and trying to get Eve back to her former doll self.
Life-Size is probably one of the most classic television movies of my time. I made friends in college because I started singing Eve's song. Give it a listen and hear how catchy it is.
I'm sure any '90s girl will tell you that they've seen Life-Size and that they are super jazzed to hear that, fourteen years later, they're making a sequel. Tyra will most definitely be reprising her role, but Lindsay's involvement in the film is as yet unknown.
The sequel is set to release in late-2014 or early-2015! I cannot wait to see an updated take on one of childhood television movies!
(Photo via Bridow/WENN)
- Amanda Baltazar, YH Staff