Twins: The New Celebrity Trend?
Written by Kayla Miracle. Published: June 07 2017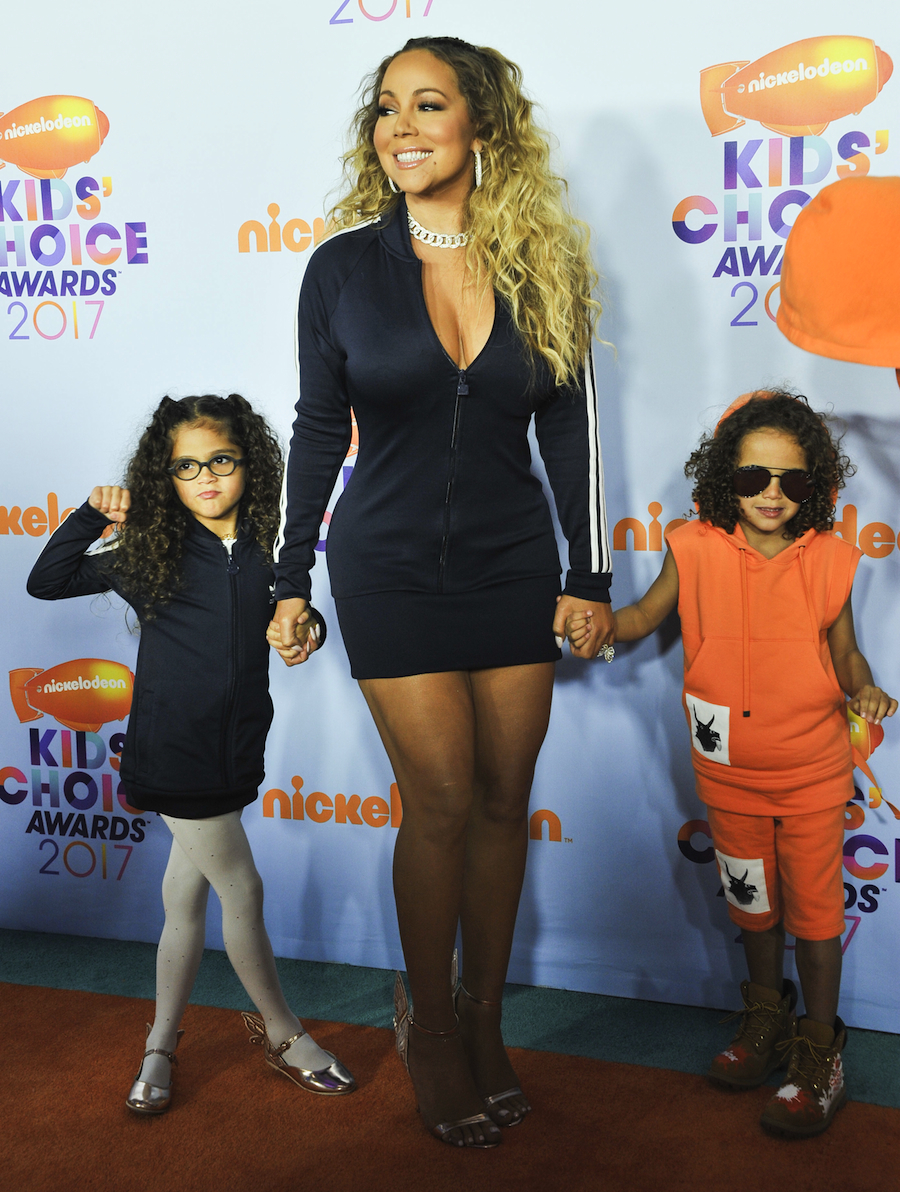 Sure, every celebrity is on the forefront of the latest and greatest in fashion, cars, and realty, but there seems to be a new trend hitting the fascinating world of entertainment – twins! Twins are quickly becoming the new normal amongst celebrity accessories and if you don't have 'em, you're missing out.
With the birth of their twins, Alexander and Ella, Georgeand Amal Clooney are the latest celebrity A-listers to join the long list of famous parents of twins, which also includes Mariah Carey, Ricky Martin, Celine Dion, Jennifer Lopez, Julia Roberts, Brad Pitt and Angelina Jolie, and soonBeyoncé and Jay-Z. The actor and his lawyer wife are garnering a lot of attention for not only becoming first-time parents but for being first-time parents to two kids at once. Ending up with twins on your first go has to be difficult and intimidating. You know what they say, twins are "double the trouble", but as we've seen with other celebrity twin kiddos, it's also double the fun and can be super accommodating.
So, what are the fun, added benefits of the biggest trend of the season? First of all, your child has one automatic, guaranteed bestie from birth. This is very important. Having at least one friend to do things with and depend on is a goal for most people, but for celebrities, this is crucial. The life of the rich and famous often tends to involve a lot of traveling, events, etc. Just think of all of the red carpets, television shoots, and concerts that J.Lo takes her twins, Max and Emme, to. Naturally, having to do all of that alone would result in loneliness. Celeb twin parents don't have to worry about anything but minor sibling arguments and laughter from their sweet kids. What a stress relief!
Brangelina's twins, Vivienne and Knox, assist greatly to their hectic day-to-day lives with all of their other kids. Obviously celebrity lives are so busy, so what do they do when their kids have activities at all hours of the day? Twins are perfect for this dilemma. Having twins makes scheduling easy (at least for the first few years). By putting your twins in the same activities, scheduling is a piece of cake! This means one drop-off, one pick-up, one theater performance to attend, one soccer game to cheer at – parenting made simple.
Celebrities' kids are spitting images of their parents, and, usually, carry just as much talent. When a celeb gives birth to twins, there's double the good genes (we're lookin' at you, Phinnaeus and Hazel, twins of the five-time Most Beautiful Woman Julia Roberts)!
The number of twin offspring of celebs is growing every day. As we eagerly anticipate the birth of Bey-Z's twins -- that are sure to be here any day now -- we can only imagine the opportunities and excitement twins will provide them as they have every celebrity family before them. And, as if they need any other claim to fame, the couple will be able to partake in the industry's hottest fad. Here's to you parents of twins!
(Image via Apega/WENN)
- Kayla Miracle, YH Contributing Writer