TRACK BY TRACK: Lana Del Rey's 'Chemtrails Over The Country Club'
03-26-2021 by Madison Murray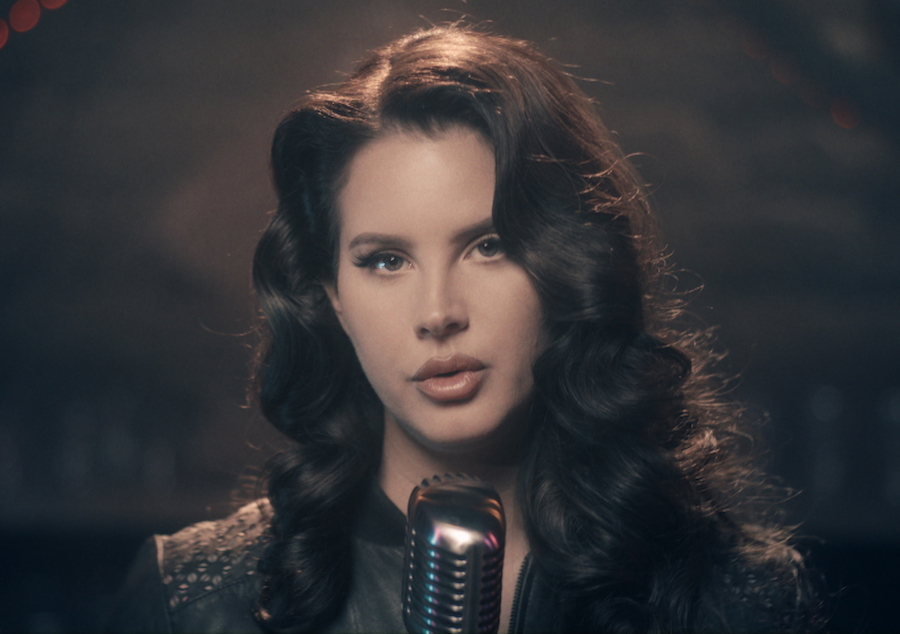 ( © NBC/NBCU Photo Bank via Getty Images)  
Lana Del Rey made an elegant return to the spotlight this month with her 7th album, Chemtrails Over The Country Club, and it's already one of her most acclaimed records so far. The songs sound gentler than her older work, and they allow her to show off her beautiful vocal range. Let's dive in and take a trip to the country club!

1. "White Dress"
"White Dress" is a look back on Lana's life before she became famous, specifically when she worked at a restaurant in college. While it starts off playfully nostalgic, it takes a turn at the end to suggest Lana regrets stepping into the spotlight. It shows off Lana's vocals in a way we've never heard, making it an impressive opener for the album!
Favorite lyrics: "It made me feel, made me feel like a god / It kinda makes me feel like maybe I was better off..."
2. "Chemtrails Over The Country Club"
With just a glimpse of the name of the album's title track, you imagine something dark and intimidating paired with something meant to be fun and lighthearted. Even in a pretty setting like a country club, there's something wrong, which ties into the album's over-arching theme of the downsides of stardom. It sounds very calm and the lyrics describe an average life in the suburbs, making the title and main idea seem even more alarming.
Favorite lyrics: "I'm not unhinged or unhappy, I'm just wild..."
3. "Tulsa Jesus Freak"
Lana describes a secretive relationship that "only God knows" about on "Tulsa Jesus Freak", a song that sounds appropriately heavenly. It's a bit more upbeat than the songs before it, thanks to a tapping beat and echoing vocals that flutter in volume during the chorus.

Favorite lyrics: "The wind's blowing, reminding you of what you know..."
4. "Let Me Love You Like A Woman"
On the album's intimate lead single, Lana describes being "ready to leave L.A." with a lover she trusts. It's the first outward hint on the album that Lana may want to escape fame, ahead of songs like "Wild At Heart" and "Dark But Just A Game" that further discuss that idea.
Favorite lyrics: "Talk to me in poems and songs..."
5. "Wild At Heart"
"Wild At Heart" sees Lana physically escaping Hollywood, but not quite leaving the high-stakes music industry yet. She asks whether her partner would still support her if she stopped making music with lyrics that may remind longtime fans of her 2013 song "Young and Beautiful". 
Favorite lyrics: "I left Calabasas, escaped all the ashes, ran into the dark..."
6. "Dark But Just A Game"
Like "White Dress", "Dark But Just A Game" describes some of the downfalls of fame. The title comes from a conversation Lana had with producerJack Antonoff about an industry party that left a bad taste in her mouth. Ironically, it's one of the more upbeat songs on the album while it helps solidify Lana's fears about fame. 

Favorite lyrics: "The faces aren't the same, but their stories all end tragically..."
7. "Not All Who Wander Are Lost"
With a title inspired by a quote from Lord of the Rings authorJ.R.R. Tolkien, it's no surprise that "Not All Who Wander Are Lost" is about a major journey. The song talks about Lana's experiences on tour and the loneliness that comes with spending so much time away from home. 
Favorite lyrics: "The thing about being on the road is there's too much time to think about seasons of old..."
8. "Yosemite"
"Yosemite" describes a long-lasting relationship that adapts when the partners' lives change. Given how much Lana talks about fame onChemtrails Over The Country Club, it may actually be about her persistent love of music that keeps her going even when she's tired of being in the public eye. 
Favorite lyrics: "It's not like I'm invisible, not like before when I was burning at both ends..."

9. "Breaking Up Slowly" (feat. Nikki Lane)
If you thought Miley Cyrus accidentally came on shuffle when you listened to "Breaking Up Slowly", you're not alone -- featured artist Nikki Lane, who co-wrote the song, sounds a lot like the "Midnight Sky" singer! Nikki lends her rich vocals to a song where she and Lana take turns singing about a crumbling relationship. 
Favorite lyrics: "It's hard to be lonely, but it's the right thing to do..."
10. "Dance Till We Die"
On "Dance Till We Die", Lana switches between flexing the acclaim she's gotten from legends like Stevie Nicks and struggling to stay positive in the spotlight. Despite the fact that "life doesn't always work out like we planned," she carries on and focuses on her work and love for those around her.
Favorite lyrics: "We'll keep walking on the sunny side..."
11. "For Free" (feat. Zella Day and Weyes Blood)
The final track on the album is a cover of Joni Mitchell's 1970 song of the same name. It helps tie up the over-arching fame theme with a reflection on why music is so moving for all kinds of people. It's a pretty piano ballad with folk influences -- the simple instrumentation lets the lyrics shine while Lana,Zella, and Weyes take turns reflecting on why people are drawn to the music industry.

Favorite lyrics: "I play for fortunes and those velvet curtain calls..."
If you enjoyed Chemtrails Over The Country Club, you're in for another treat, because Lana will be releasing another album,Rock Candy Sweet, this June, so keep an eye (and ear) out! She announced the album on an Instagram story where she called out scrutiny she's faced from the media:
What did you think of Chemtrails Over The Country Club?