The Royal Family Meets Harry Potter!
Written by Katie Marzullo. Published: April 29 2013
This just makes me happy all day.
Two of my very favorite British things (other than the Spice Girls and blood sausage) came together last week, as Prince William and Kate Middleton, along with wacky neighbor/younger brother Prince Harry, paid a visit to Warner Bros.'s London-based studios, which, as you might know, is home to a permanent Harry Potter exhibit!
The Warner Bros. Leavesden studio was the primary shooting location for the all the Harry Potter flicks and, as such, includes many standing sets and props that have been preserved for the public to visit and view. The studio also includes props from Chris Nolan's Dark Knight trilogy… if you can actually call the Batmobile a "prop".
Anyhow, the Duke & Duchess of Cambridge + Harry were on hand for the offical launch of the studio as a tourist destination, which can only mean one thing – WAND FIGHTS!!!
Yup, the royals got their expelliarmus on as they each armed themselves with a wand and had at each other! It was pretty much the British equivalent of George Washington eating a cheeseburger while rounding the bases at Wrigley Field.
But the fun didn't end there – William fulfilled pretty much every man's fantasy (again) by climbing aboard the Batcycle and vroom-vrooming to his heart's content as his ladylove looked on in amusement.
Today actually marks the second wedding anniversary for Will and Kate, and even after two years, we still can't get enough of these two. Of course, with a little heir on the way, there is plenty to still keep us royal watchers well-occupied! Here's hoping once the little prince or princess pops, a return trip to Leavesden will be on the agenda!
Check out some more pics from the event below, including a video from the official WB Studio Tour YouTube page!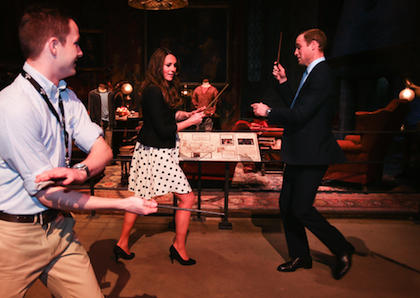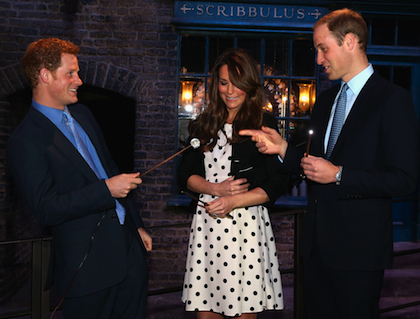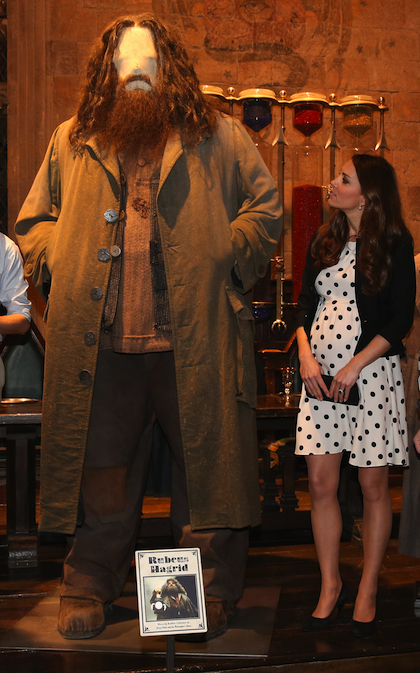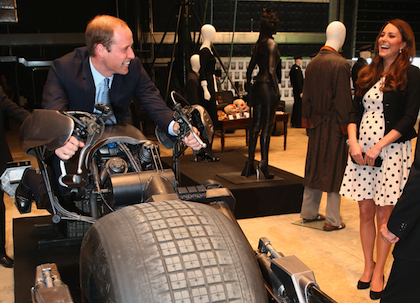 (Photos via WENN)
- Katie Marzullo, YH Staff Editor