The Best Celebrity Outfits To Emerge From Quarantine!
08-25-2020 by Paige Pfeifer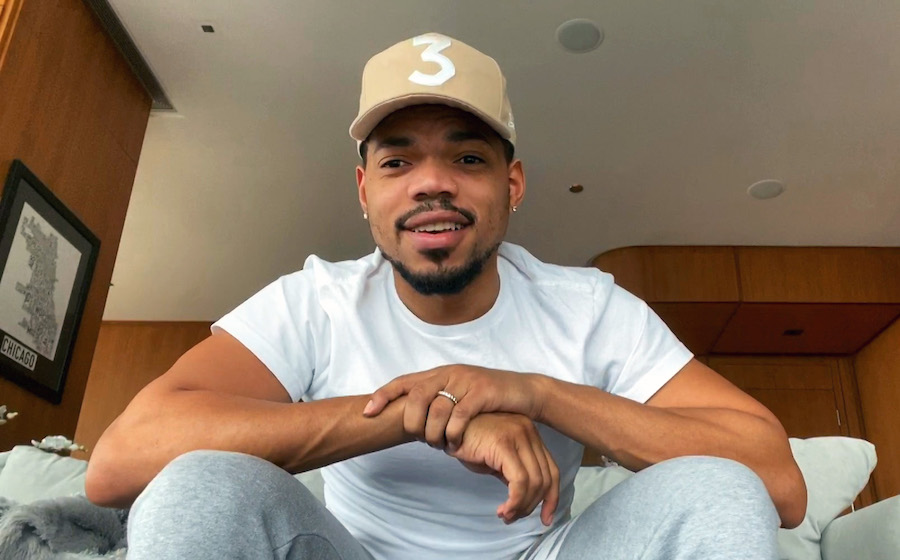 ( © BET2020/Getty Images for BET NETWORKS)  
I'd bet an undisclosed amount of money that, on a comprehensive list of Things We Are All Tired of Hearing About, Coronavirus-adjacent topics would be on top. However, quarantining has forced people to get creative in their day-to-day tasks, and getting dressed has taken on a new sense of adventure that simply cannot be ignored. Without further ado, here are four of the best celebrity outfits to come out of COVID-19 lockdown!

1. Laura Harrier
The dreaded Quarantine Birthday is coming for us all this year, but Laura Harrier did not take it lying down. For her 30th, the Spider-Man: Homecoming star draped herself in stunning orange and pink, leaving no question as to who was the star of her packed Zoom party. The ruffled crepe dress is designed by Solace London, a UK-based womenswear brand. Laura paired it with red-orange fishnets, and the result is a fiery, explosive look that is perfect for any party, virtual or otherwise.
2. Post Malone
Post Malone perfected the mirror selfie recently when he posted one to Instagram with the caption, "i am cute today okay". Never one to follow conventions, he had layered an ankle-length green button-up dress with a striped green button-up shirt, topping it all off with a camouflage baseball cap. It should be hideous, but Posty makes it work. It's a look that I'd expect to see at a high-fashion runway show but was lucky enough to get on Instagram.
 

 

Aug 7, 2020 at 4:08pm PDT
3. Elizabeth Gillies
There is no one with a more commandeering sense of style thanLiz Gillies, underscored by her tongue-in-cheek captions describing herself as a mariticidial killer on the way to her late husband's funeral. Every photo she posts features some insanely beautiful outfit (no quarantine sweatpants here!), but I ultimately landed on her overprotective-tennis-mom look from July 9 as her best quarantine work. The tied white blouse and woven visor combination is perfect for the summer, and the gold hoops spit in the faces of perpetual pandemic pajama-wearers everywhere.
 

 

Jul 9, 2020 at 11:24am PDT
4. Chance the Rapper

Shout-out toChance the Rapper for reminding us that we can dress down with style. The entertainer played with primary colors in one of his latest photos, posing in red, white, and blue geometric pants and yellow slides. Topped off with his signature "3" cap, this outfit is both casual and playful─ perfect for this era of at-home living.
 

 

Aug 9, 2020 at 12:11pm PDT