"The Amazing Race" Puts Internet Stars to the Ultimate Challenge!
Written by Amanda Baltazar. Published: March 04 2016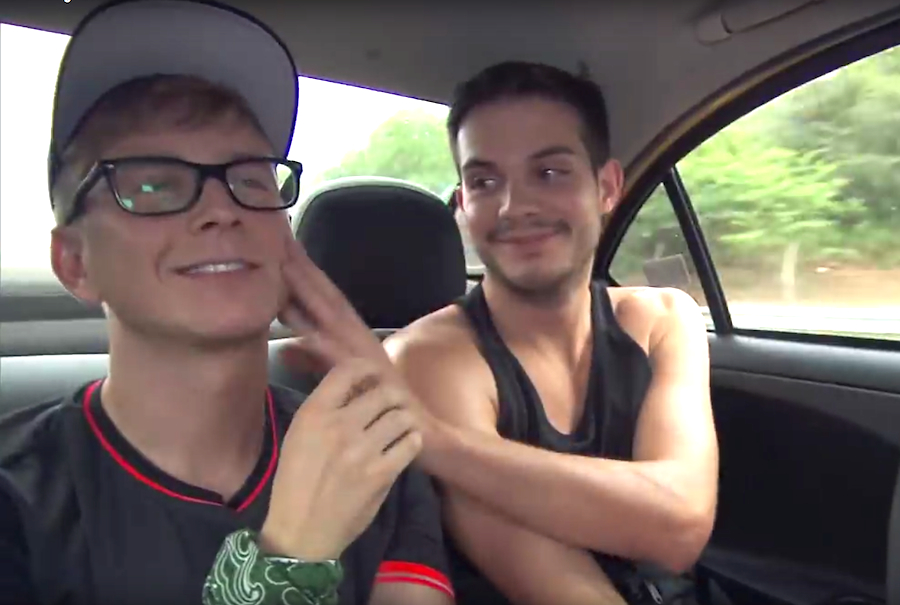 28 seasons deep and "The Amazing Race" is still amazing indeed! 
This year features a unique twist! Contestants are all social media stars, ranging from Viners and YouTubers to online hosts and Instagram models. If the contestants want a chance to win that million-dollar prize, they will have to put down their phones and cameras and work with their partner to travel around the world and finish detours and roadblocks quickly and correctly!
Many fans of the race and the followers of the contestants can come together and watch their favorite social media savvy stars be pushed to their limits and tested in ways they never knew! 
Everyone familiar with the quirky and talented YouTube personality, Tyler Oakley? Of course you are!
He may surprise you with how well he does on the race!
How about Vine? Have you caught the comedy of Darius Benson and Cole LaBrant on Vine?
Darius is racing with his brother Cam, and Cole is racing with his mom Sheri.
Also from the Vine family is Brodie Smith and Kurt Gibson, our favorite ultimate frisbee enthusiasts.
There's even dancer and choreographers, Matt Steffanina andDana Borriello. Matt has one of the biggest dance and choreography channels on YouTube!
Those are just a few of this season's racers! The first few episodes' challenges have proved that the race will not be easy and that the contestants are up to the challenge!
The rest of the cast includes Burnie Burns and Ashley Jenkins, Erin White Robinson andJoslyn Davis, Zach andRachel King, Jessica Versteeg andBrittany Oldehoff, Marty Cobb andHagan Parkman, and Scott andBlair Fowler.
Good luck to all the contestants! We'll be rooting for you!
Don't forget to catch "The Amazing Race" on Fridays at 8/7c on CBS!
(Screenshot via YouTube)
- Amanda Baltazar, YH Contributing Writer