The 5 Best-Looking Movies From This Year's Tribeca Film Festival!
Written by Sarah Osman. Published: April 25 2017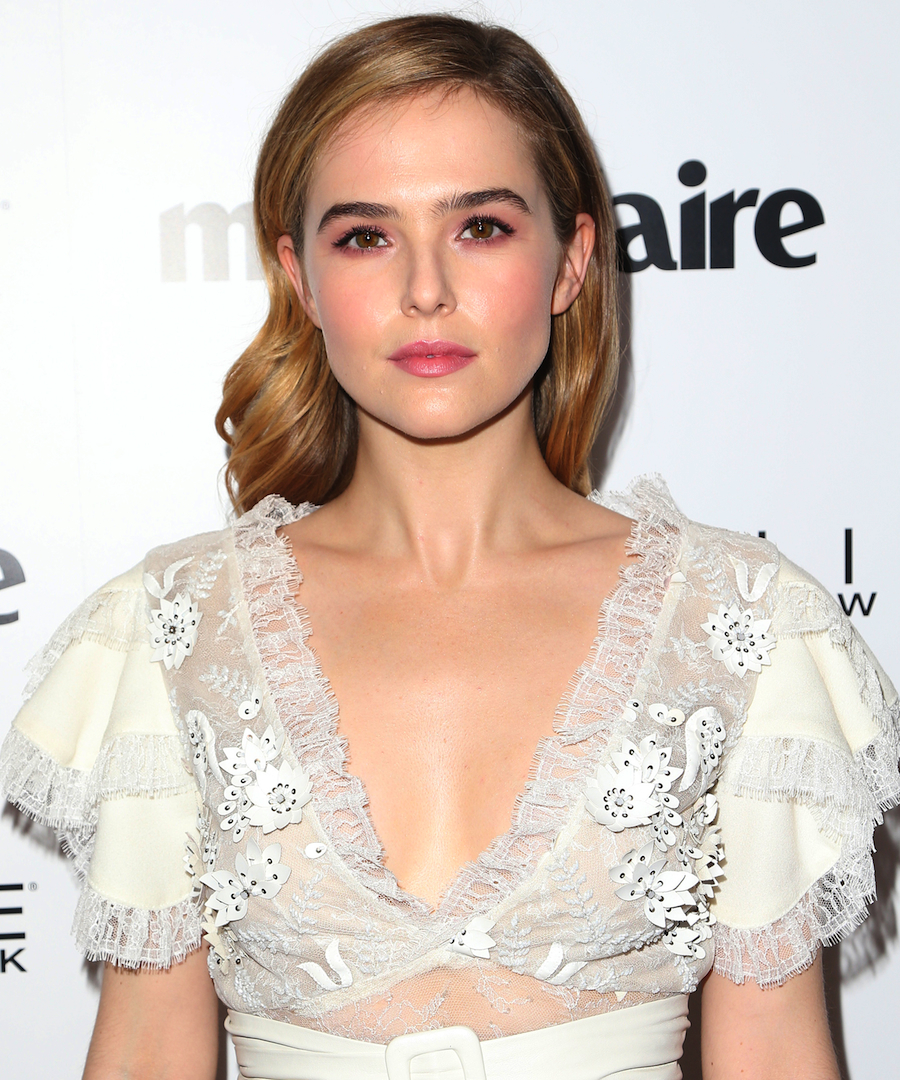 Now in its sixteenth year, the Tribeca Film Festival is still home to innovative documentaries, dark comedies, and haunting dramas. The Festival is known for taking chances on unusual films from unorthodox directors. This year's festival, which kicked off last Wednesday (April 19) and continues through this Sunday (April 30), does not disappoint with its selection of films. Here are just a few you should be sure to check out (sorry, no trailers yet)!
The Death and Life of Marsha P. Johnson
Surprisingly, the Stonewall riots is not often taught in American history classes. Even more surprisingly was 2015's film Stonewall, which was supposed to tell the true tale of Stonewall but actually whitewashed it (literally). Finally, the real story of of this defining moment in the gay rights movement is coming to the screen via the documentary The Death and Life of Marsha P. Johnson. Marsha P. Johnson, a black "street queen", was actually the one who threw the first brick during the historical riot. Johnson was a pioneer in the fight for transgender rights but sadly was found floating in the Hudson river in 1992. The film focuses on what actually happened to Johnson (was it a suicide, or a murder?), as well as the legacy she left in the LGBT community.
Flower
Starring indie darlings Kathryn Hahn andAdam Scott,Flower follows a scheming teenager, Erica (Zoey Deutch), as she sexually cons guys out of their money. She decides to go for the big leagues when her mother's boyfriend and troubled fresh-out-of-prison son move in with them. The film was written byMax Winkler andMatt Spicer, who are currently working on a reboot of Disney's 1991 film, The Rocketeer. Flower sounds like a delightfully dark and funny romp.
The Clapper
Written and directed by Dito Montiel, The Clappersounds like a heartfelt comedy that also questions the ramifications of internet fame. The movie follows Ed Helms as Eddie Krumble, who unexpectedly becomes an internet star after a meme is made of him as a "clapping" audience member. The film reflects what happens when one's life is turned upside down due to the 15-second infamy of the internet.
Get Me Roger Stone
One of the strongest players in Republican politics is actually not that well known outside of political circles -- but you should definitely be aware of him. Roger Stone was a major player during Watergate and actually served as an advisor to Trump during his recent election and is rumored to know him better than anyone. The film follows Stone's political adventures and how exactly he helped get Trump elected.
Blame
Blame is an impressive feat, considering its writer, director, and star, Quinn Shephard, is only 22 years old! The film follows Abigail, a student who returns to school after a mysterious absence. She's cast as the lead inThe Crucible, much to the chagrin of her bully, Melissa (Nadia Alexander). As Melissa continues to torment her, Abigail forms a close relationship with her drama teacher (Chris Messina) and develops the courage to fight back against Melissa. Blame parallels the structure and themes of The Crucible itself, which, considering our current political climate, feels pretty relevant.
(Image via FayesVision/WENN)
- Sarah Osman, YH Contributing Writer