SUNDAY MUSIC VIDS: The Human League
Written by Katie Marzullo. Published: March 25 2018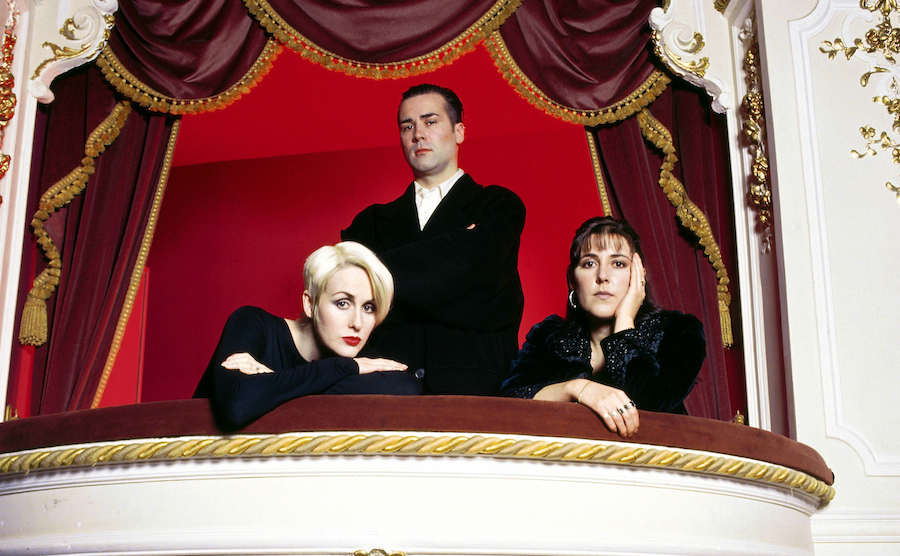 Forget the Justice League – in the 1980s, it was all about The Human League!
30-odd years ago, it was a magical time when autotune didn't exist and vocal talent was secondary; as long as you put out some amazing songs, all was forgiven if you were a little pitchy, dawg. Especially if you were a part of the New Wave movement, which was all about being experimental anyway.
Enter The Human League, a British band that specialized in the kind of avant-garde, electro-synthpop that was gaining mainstream momentum in the early-'80s. If you think you've never heard of them, you're probably wrong – if you were at least a fan of "Glee", then you'll remember Lea Michele and Darren Criss doing a pretty great cover of Human League's biggest hit "Don't You Want Me".
The group has seen many members come and go over the years, but the most consistent team includes frontman and vocalist Philip Oakley and his two female counterparts Susan Ann Sulley and Joanne Catherall. Together, they make an interesting trio, primarily because, back in the day, you couldn't tell them apart. Seriously. The girls all wore their hair short like Oakley, and Oakley slathered his face in make-up like the ladies. Which is pretty cool if you think about it. Let's see Lady Antebellum do that!
The band continues to churn out music to this day and are still fairly popular in their native U.K., but here in the States, they managed to enjoy three top ten hits that still get regular airplay (and are, as mentioned above, occasionally featured on "Glee"). They most definitely helped pave the way for more unorthodox, original acts to squeak on to American radiowaves as well. But don't let their pouty visages and sometimes out-of-tune vocals dissuade you – they're only Human.
(Photo via Stuart Mostyn / Getty Images)
- Katie Marzullo, YH Staff Editor