Olivia Holt Returns to TV in Groundbreaking New Marvel Series "Cloak and Dagger"!
Written by Diego Pineda. Published: March 26 2018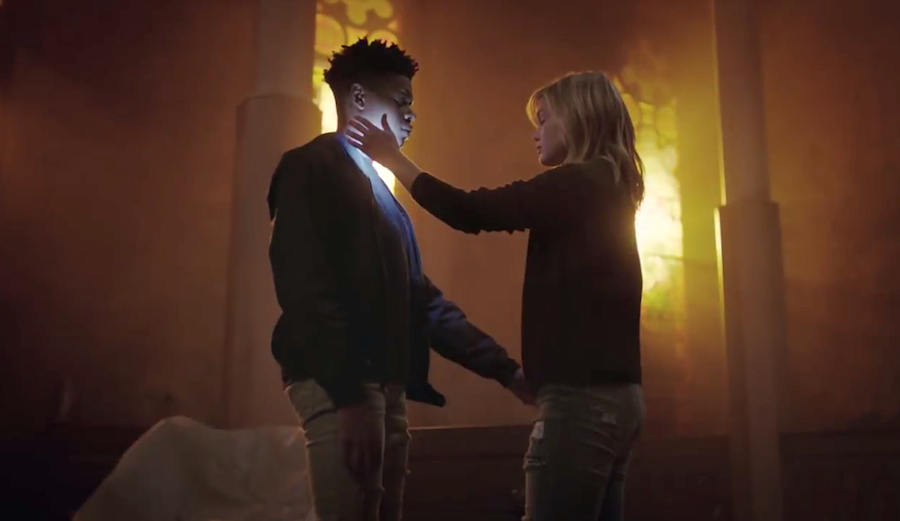 From Disney's "Kickin It" toStatus Update, Olivia Holt has another acting project on the horizon while maintaining a career in music -- Freeform's "Cloak and Dagger".
Based on the Marvel comic of the same name, Olivia will play Tandy Bowen (AKA "Dagger"), a troubled teen who is always in survival mode. She comes from a completely different background than Tyrone Johnson (AKA "Cloak", played by break-out star Aubrey Joseph), who is a perfectionist, comes from a home of loving parents, and has a bright future ahead of him. Together, Tyrone and Tandy will become the first interracial superhero couple on television!
As seen in the trailer, Tandy and Tyrone will fall in love with each other while learning how to use their powers together. Tandy emits light daggers while Tyrone uses darkness to teleport and immerse others in it. Will things get even more chaotic when together, or will they be able to battle evil as a duo while keeping track of their feelings?
Contrary to the original comic, the story takes place in New Orleans instead of New York. It will also have a new storyline. "Cloak and Dagger" will be timely and focus on current events that affect both of the characters living in 2018 as a white female and a black male. Though united by their powers, the couple will soon learn that being together can put their lives at risk and lead to danger.
The series will also be starring Gloria Reuben,Andrea Roth, Miles Mussenden,Emma Lahana, Carl Lundstedt,J.D. Evermore, and Jaime Zevallos.
We are very excited to see Olivia along with this talented cast in this upcoming superhero show! As we wait for the premiere, let's remember when Olivia was on "Kickin It" and visited the Young Hollywood Studio and showed us what was in her purse:
Be sure to watch the premiere of "Cloak and Dagger" June 7 at 8pm on Freeform!
(Image via Marvel Entertainment)
- Diego Pineda, YH Contributing Writer