SUNDAY MUSIC VIDS: Sneaker Pimps
Written by Katie Marzullo. Published: March 13 2016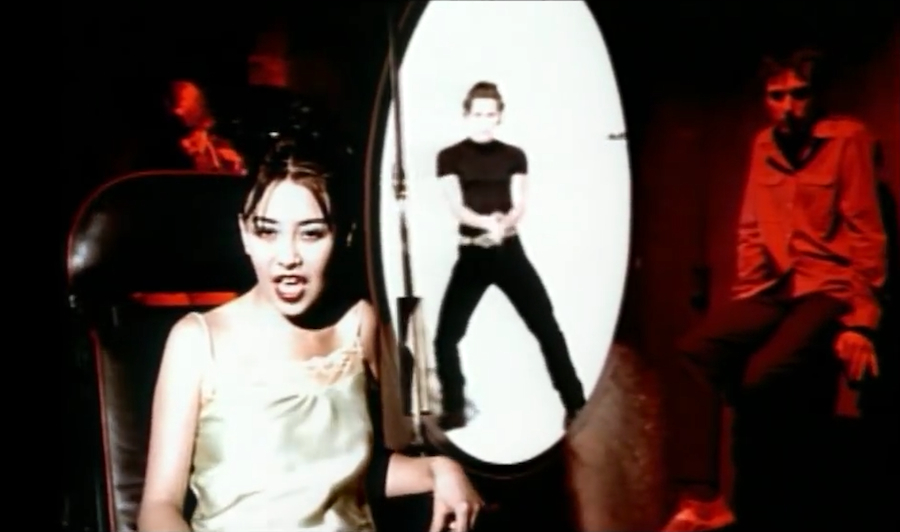 Some '90s goodness care of British trip-hop group, Sneaker Pimps (not to be confused with the traveling kicks and art show of the same name) that made an intriguing cameo on the domestic music scene in the mid-1990s. Fronted by lead singer, the petite and exotic-looking Kelli Dayton, the Pimps released their only album with her in 1996 entitled Becoming X and released two singles in the U.S.
The first, "6 Underground", was their most successful, peaking at #7 on the charts and enjoying a lucrative second life being featured in numerous films and TV shows. Even today, it still gets some respectable rotation on radio stations and my iTunes.
The music video that accompanied it complimented the dark and moody vibe of the song itself, featuring an alluring Dayton who appears to be experiencing some serious hallucinations during a dental procedure. The video also features common '90s style choices, like overly-saturated lighting and colors, and slips worn as regular clothes. Check it out below (and keep an eye out for a pre-"Orange is the New Black" Laura Prepon in the red blouse and black skirt):
The fever dream continued with their second single, "Spin Spin Sugar". It only peaked at #87 on the U.S. charts, but, like its predecessor, it found staying power through other means -- in this case, in successful remixes. In the video, the creepy dentist's office gave way to a creepy motel room:
In the ensuing years, Becoming X received a slight renaissance in 1998 when it was remixed by different DJs, in particularPaul Oakenfold. In the meantime, Kelli Dayton parted ways with the rest of the Pimps shortly after their only album together, and Kelli continues to perform solo and contributing to other works as Kelli Ali.
(Screenshot via YouTube)
- Katie Marzullo, YH Staff Editor