PLAYLIST PICKS: Frequency
Written by Kate Ferguson. Published: March 12 2016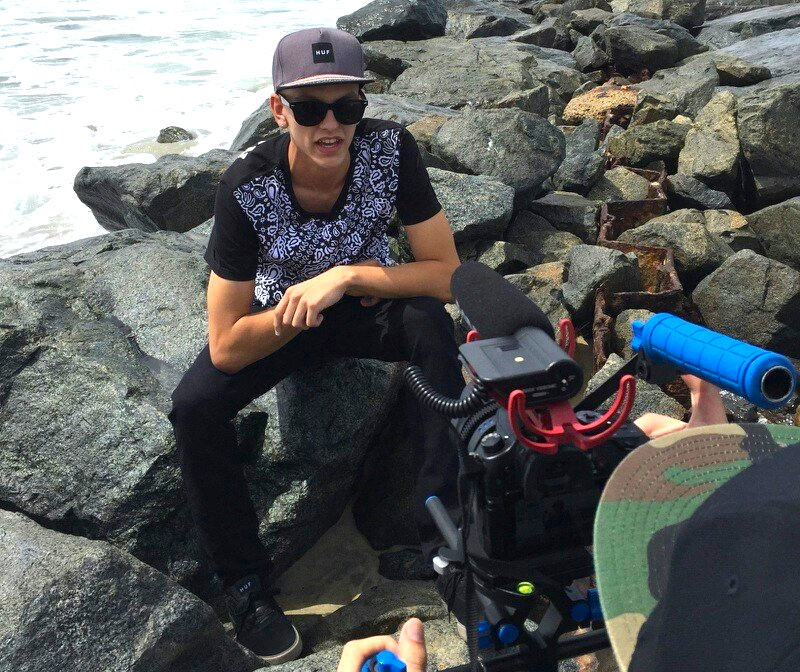 Frequency is an Arizona-based rapper who blends sounds to create a new genre of EDM rap. The talented 19-year-old managed to get signed to a record label prior to ever performing a live show or even recording a song, and now he has released his first album entitled Fire And Lightning -- The Lightning Side.
Frequency, real name CJ Kerns, was raised in an environment that had him moving around a lot, and he addresses his broken home life in a lot of his music. He started rapping at the age of nine but mostly just freestyled for his friends at school and at parties. It was older sister, model Amber Kerns, who tipped off a label about his talent, and he was signed to Hood and Associates quickly thereafter.
For his debut album, Frequency recorded with a ton of industry veterans, including Baby Bash, Daylyt,Bishop Don Juan, and Lil Nate Dogg. He actually recorded 35 songs in total, which was enough for both a double album plus a few leftover for a future release.
As mentioned, his style is a distinct blend between rap and EDM, which is a high-energy and edgy combination. "Crank It Up" is hard-hitting in the bass and the flow feels natural, like it could have been freestyled on the spot. "Click Clack" dips into even grimier sounds, but in the best way possible.
The (slightly NSFW) video for "The Long Run" opens like many other rap videos do -- with bikini babes on a yacht -- but we do get a distinct feeling for who Frequency is and what makes him different than a lot of the artists currently out there. There's an ownership that Frequency has over his sound, which will be interesting to watch as he continues on and develops his stage performing style as well.
Keep up with Frequency on Twitter, Facebook, and his Official Website.
(Photo via James Moore)
Kate Ferguson is a Los Angeles local and freelance writer for a variety of blog genres. Look for article links (and the occasional joke) on her Twitter @KateFerg or check out her personal blog ThatsRandomKate.blogspot.com