SUNDAY MUSIC VIDS: Ringo Starr
Written by Katie Marzullo. Published: July 09 2017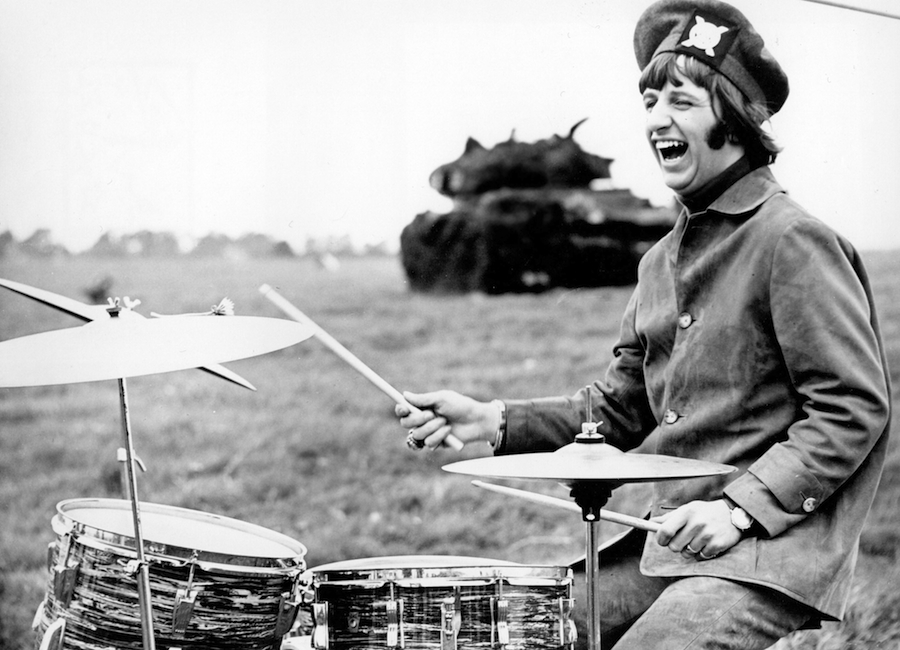 Happy Belated Birthday, Ringo!
In the usual rankings of Favorite Beatles, the list usually goes something like:Paul, John,George, and Ringo (with Paul and John frequently interchangeable in the top spot). Yes, poor Ringo, not only having to sit in the back on the drums but in girls' hearts too.
Except my mother. My mom was always Team Ringo.
In fact, Ringo has always had a rather sizable cult following. Unlike his 3 bandmates, who had sort of "pretty" boy-next-door looks, Ringo definitely stood out. He was more unorthodox. He seemed more… dangerous.
Indeed, Ringo himself had admitted to frequently feeling like an outsider, which culminated in his quitting the band a couple times. But he was surprised to learn that, at various times, each one of the Beatles had felt underappreciated or left out too. Go figure!
After the Fab Four broke up in 1970, they all went their separate ways and forged out their own solo careers. And they were all successful! Proving that the band wasn't just a fluke – these four fellows from Liverpool were all extremely talented in their own right. Surely their collective skills rubbed off on each other during the days of Beatlemania, but you cannot sustain a solo career if you don't know what you're doing yourself.
So, in honor of the former Richard Starkey turning 77 this week, let's take a look back at some of his biggest solo hits, both with The Beatles and beyond! I like grapes!
(Photo via WENN)
- Katie Marzullo, YH Staff Editor