The Best Highlights From This Year's VidCon!
Written by Amanda Baltazar. Published: July 08 2017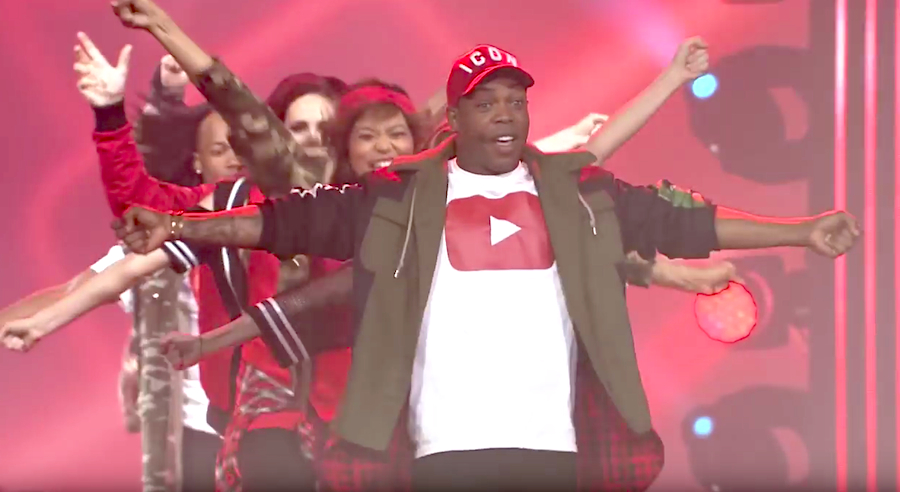 This year, VidCon was held on June 21-24, and every year it just keeps getting bigger and better! 
The first VidCon was held in 2010 and had over 1,000 people attend. Each year that passes, more and more influencers and even more fans of the community flock to the event. At the 2016 VidCon, there were over 25,000 atendees! 
VidCon brings together social media influencers and their fans in one place where the new age of digital media communities can come together and share their passion. But while tickets always sell out quick, YouTube streamed various live events and interviews throughout each day of the conference. From panels and influencer interviews to special performances, even if you weren't at VidCon, you could still feel like you were there. 
Here is Day 1 of the VidCon stream. Fast forward to 11:05 for the start of the show!
VidCon was huge! So the stream didn't catch everything but here are some of the highlights from VidCon 2017!
Musical Open created in Todrick Hall-fashion, quick and flawless!
YAASSS KWEEN! They all slayed that performance!
Grace Vanderwaal, winner of "America's Got Talent" Season 11, performs!
You have to see the Try Guys in this epic Evolution of Viral Videos!
Social Media Influencer AND Platinum artist Jason Deruloperforms "Swalla":
Check out some DanceOn talent leaving it all out on the stage!
And, of course, the YH crew was on hand to chat with influencersBaby Ariel, Lele Pons, andLiza Koshy!
Stay tuned for even more interviews, including Joey Graceffa,Rosanna Pansino, Carson Lueders, and more!
VidCon looked amazing and I'm still suffering from FOMO, but I am definitely going to go next year and I can't wait to see how they top themselves after this year!
You can find more info on VidCon and get tickets on their site!
(Image via VidCon/YouTube)
- Amanda Baltazar, YH Contributing Writer