SUNDAY MUSIC VIDS: Aerosmith
Written by Katie Marzullo. Published: April 23 2017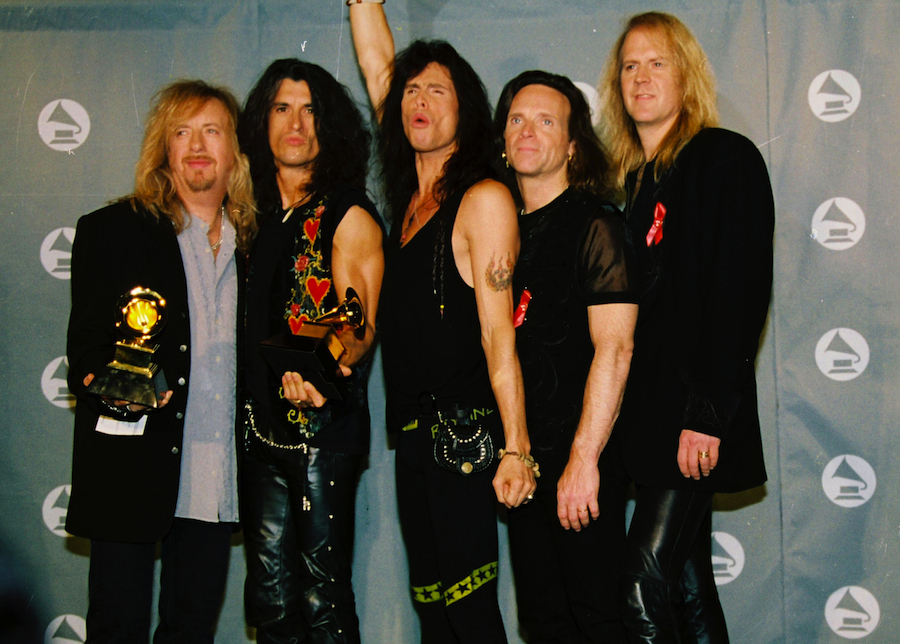 Back in the '90s, plaid was everywhere, cynical Gen-X flicks likeSingles and Reality Bites took over the box office, and ageless rockers Aerosmith were charging their way back into musical relevancy.
In 1993, they released their album Get a Grip, a raw, unfiltered tome of ROCK which brought them back into the mainstream at a time when grunge was depressing teenagers everywhere. But Steven Tyler and the gang weren't about to go quietly into the night -- their brand of wailing, guitar-slamming raunchy rock was still wholly relatable. Their first single was "Amazing," a song which opened what we now affectionately look back on as TheAlicia Silverstone Trilogy.
Alicia Silverstone was an unknown when Tyler & Co. came knocking and offered her not one but THREE roles in three different music videos for singles released from Get a Grip -- "Amazing", "Cryin", and "Crazy". The trio of vids catapulted Silverstone into superstardom, and, naturally, a lucrative film career followed, including The Crush,Clueless, and Batman & Robin. The third video also introduced us to another fresh pop culture mainstay -- Tyler's daughter, Liv. Quite a long way to come from video vixen to Arwen in Lord of the Rings, eh?
Check out the flannel-draped, pouty-lipped goodness below, in order of release:
(Image via Chris Connor/WENN)
- Katie Marzullo, YH Staff Editor