Streamy Awards to Air on Live TV for First Time Ever!
Written by Greg McIver. Published: June 03 2015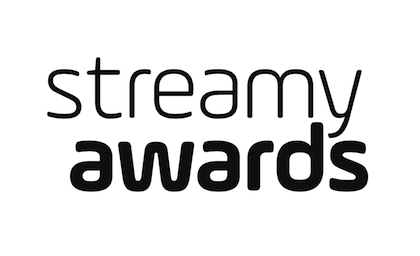 Friends, Romans, and Internet Nerds, lend me your browsers! The concept of celebrity has been in a constant state of flux ever since the creation of the World Wide Web. No longer does a person have to hop on a bus bound for Hollywood & Vine with just $20 and a pocketful of dreams. A person may simply ignite their internet connections and share their talents, ideas, and whatnots with the rest of the world in only a matter of moments. And speaking of moments, I am about to take one to announce something awesome that is approaching.
The 5th Annual Streamys will be broadcast on September 17th, 2015 AD, and while receiving a date which one can save is pretty awesome, the more important aspect of this announcement is concerned with how the show will reach your eyes and ears. Traditionally, The Streamys have been... well,streamed to audiences via the interweb, but this time around, folks will be able to view the ceremony in a different format. That's right, it has just been announced that VH1 will actually be airing the show, marking the first time The Streamys have ever been presented in a live televised broadcast. If this, along with the millions of cat videos and Thug Life compilations, doesn't show that internet showmanship is becoming more mainstream, then I do not know what will.
As usual it will be you, lovely readers, and the rest of your compatriots on this globe who hold the power to send in submissions and fan nominations. It is this overwhelming form of democracy that will separate the winners from... well... the people that still have millions of hits and followers in regards to their online creativity.
This year, The Streamy's have included some new categories, and they are as follows:
•           Breakout Creator (Overall)
•           Documentary or Investigative (Subject)
•           Lifestyle (Subject)
•           Breakthrough Artist (Music)
•           Short Form Comedy (Social Video)
•           Short Form Creativity (Social Video)
•           Snapchat Storyteller (Social Video)
As a man who spends his time submitting articles about entertainment to the online community at large, I am excited to see what comes out of this year's Streamys. There are a lot of creative people out there, and the time is approaching for them to be recognized. For a full list of categories, visit this link and be sure to have your dials tuned to VH1 on September 17 at 10pm for all sorts of Internet Award goodness!
(Logo courtesy of MPRM)
- Greg McIver, YH Staff