Ryan Reynolds's Most Heartwarming Moments!
01-27-2021 by Andi Ortiz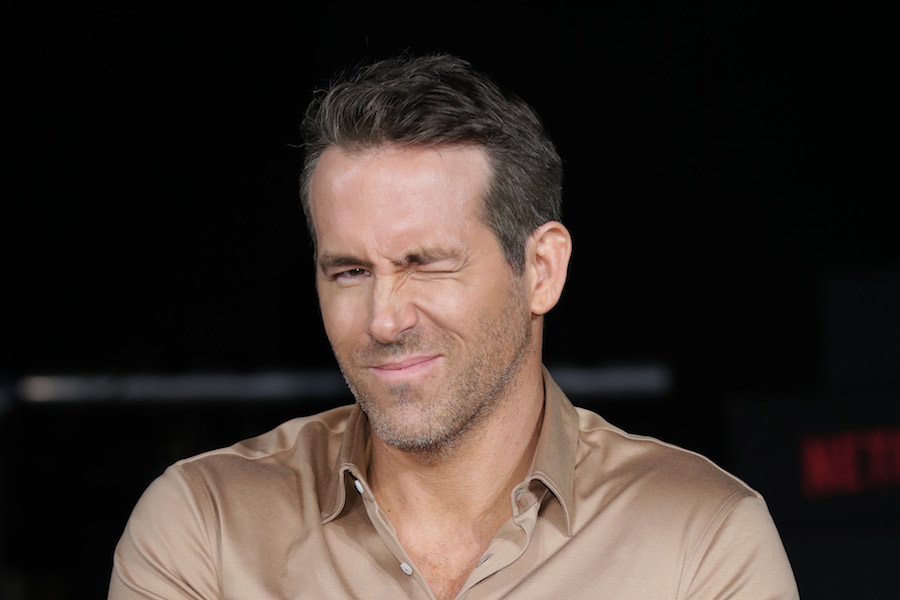 ( © Han Myung-Gu/WireImage/Getty Images)  
There is perhaps no actor better suited for their character thanRyan Reynolds is for Deadpool. For the most part, it seems he's just ad-libbing while wearing a super suit. In just about every sense of the word – except, hopefully, the literal – Ryan Reynolds truly is the merc with a mouth.

That said, no matter how hard he tries to convince us otherwise, we know he's also a genuine sweetheart. Most recently, we saw Reynolds's heart on display as he sent a video message to a young fan battling Stage 3B Hodgkin Lymphoma and Crohn's Disease.
But this was far from the first time Ryan Reynolds has given us all hope for humanity. Let's not forget these others!
1. The Deadpool 2Premiere
In Hollywood, movie premieres are a regular occurrence – at least, for movie stars. For fans, they're exciting nights out, a chance to see their favorite stars and support their work. Reynolds doesn't take that part for granted. Ahead of the Deadpool 2 premiere in 2018, Reynolds posted a picture of fans to his Instagram, acknowledging their dedication. It's a minor thing, but to these fans, it likely meant the world.
2. Bringing Make-A-Wish Kids On Set
Reynolds doesn't just send messages to young fans from afar. Back in 2018, he welcomed a group of kids from the Make-A-Wish Foundation onto theDeadpool set. According to Reynolds's Instagram post, the prop master made sure each kid left with their own sword, and, if you look closer, you can see that Reynolds himself signed the swords.
3. Basically Every Comic-Con Appearance He's Made
If you've never been to Comic-Con before, let us tell you – it's a draining experience. It's an absolute blast, but it is exhausting. For talent, the schedule is packed with appearances and autograph signings and avoiding revealing spoilers. For fans, it's a day full of waiting in insane lines and hoping you get to see what you came for. If you're lucky, you might catch a star or two secretly roaming the show floor. But if you catch Ryan Reynolds, he might be the one taking a picture of you.
Reynolds has proven himself an avid fan of good cosplayers, posting countless pictures praising them. And if you've ever cosplayed, you know how much a compliment means, given how much time goes into the costumes themselves.
4. His Dad Life
Given his love for making kids' dreams come true through his work, it only makes sense that Reynolds is an awesome dad. He may joke about his daughters' drawing abilities, or their smarts, but at the end of the day, there's absolutely no doubting that he'd go to the ends of the Earth for his family. Plus, his dad jokes are just next-level.
5. When His Phone Company Got Into Politics
Did you know that there's a town in California with a dog for a Mayor? Well, now you do. You're welcome. Of course, you can't thank us for that. You'll have to thank Ryan Reynolds. This year, after he discovered that phone companies actually invest a surprisingly large amount of money in politics, he joined in by having his company, Mint Mobile, donate to Mayor Max, the goodest Mayor you'll ever meet.
Sure, he absolutely did it as a joke, but deep down, we all know that Ryan Reynolds would only donate to someone – or somepup – he really believed in.
At the end of the day, Ryan Reynolds is doing a lot of good in the world. He's just doing it sarcastically. We see you, Ryan. We know you have a heart of gold. You're not fooling anyone...