Quentin Tarantino Turns New Beverly Theatre Into a Cinemaphile Haven!
Written by Kevin Donaldson. Published: October 02 2014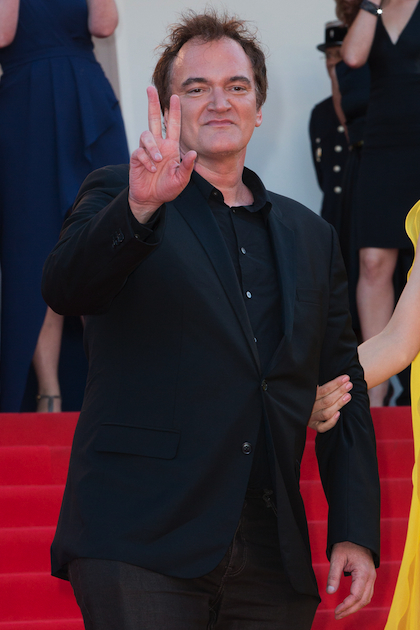 World famous director, holder of too many awards to count, and the ultimate movie fanboy, Quentin Tarantino has just reopened the New Beverly Cinema theater in Los Angeles after it closed to last month to switch ownership. For those of you who have never heard of the New Beverly Cinema, it's a fun one-screen theater that holds double-feature screenings of older movies for a price of eight bucks a pop (six bucks for seniors over the age of 62 and children under the age of 12).
It's fitting to see Tarantino now own and operate the famous L.A. theater because the man has been pumping money into it every month for several years to help keep it running. What's equally fitting is that the man just flat-out loves movies and owns plenty of 35mm and 16mm film prints himself that he will use to present audiences with feature presentations starting this month. Tarantino kicked off the New Beverly Cinema's October line-up with a Paul Mazursky double-feature of Bob & Carol & Ted & Alice (1969) and Blume in Love (1973). The double-feature is meant to honor the late great director as he passed away on June 30 of this year.
Mazursky isn't the only late, great Hollywood figure to be feted with a double feature this month. Tarantino will screen The Best of Times (1986) and Moscow on the Hudson (1984) -- the latter which was written & directed by Mazursky -- to honor the late comedic actor Robin Williams with two great movies that many people might not remember these days.
And what would a Tarantino-run cinema be without Grindhouse double-features? Starting next week, Tarantino will be features some Grindhouse fare every Tuesday, and since this is Tarantino we're talking about, you can guess the first run will be two Kung Fu flicks. Bruce Lee fans, line up at the New Bev next week to see The Big Boss I & II. But the thing that will really give the New Beverly Cinema a Tarantino spin is if he plays any of his own movies. Well, in case you didn't know, this October is the 20th anniversary of Pulp Fiction, so of course they are screening that next week, alongside Luc Besson'sThe Professional.
Screenings at the New Beverly Cinema have been known to draw in celebrity guests involved in the movies, so to gear up for Halloween, Tarantino's friend and fellow director Eli Roth will be hosting screenings of his three horror films Cabin Fever,Hostel Part I, and Hostel Part II. From what I've heard, at least three other films will be included, and who's to say that he won't give fans a screening of his yet-to-be-released cannibal horror film The Green Inferno?
The New Beverly Cinema is located at 7165 Beverly Blvd, Los Angeles, CA 90036
If you didn't see anything you like above, then visit the Official Website for a full calendar. Remember, the schedule changes every month!
(Photo via WENN)
- Kevin Donaldson, YH Staff