PLAYLIST PICKS: Heidi Howe
Written by Kate Ferguson. Published: January 27 2014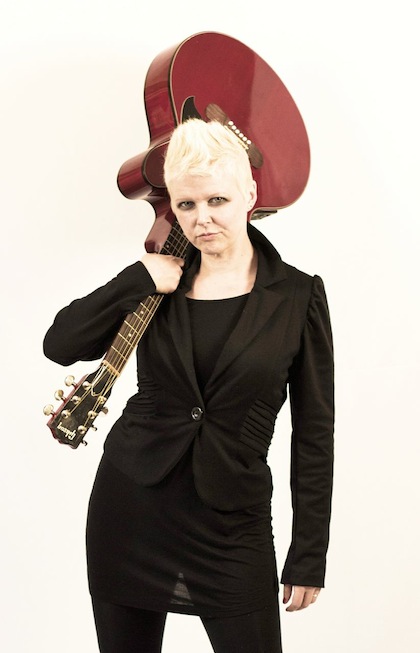 Country music somehow has the unique ability to remain lighthearted despite it's serious subject matter, such as break-ups, drunken nights, and fist fights. Unlike the pop country variety of sweetheart artists, Americana and country musician Heidi Howe keeps it alternative all the way through, despite a sweet-as-pie vocal tone. Her lyrics on her upcoming album Be Good are definitely personal, and her sound has been compared to other artists as varied as Dolly Parton, Cyndi Lauper, and Todd Snider.
On theupcoming album, which will be released February 2, the Kentucky-based singer says, "If there's a theme for this album, I suppose it's addiction. My own addictions and those of other people I love and have loved. It's not a recovery-themed compilation of songs by any means, but my personal experiences have certainly influenced my writing. Ultimately, it's my goal to make smart, twangy music that helps me (and hopefully others) get through rough patches and celebrate the good in life."
Howe has toured nationally, made children's music and spiritual music, and this upcoming album will be her sixth solo release, the first since 2007. She is joined on the indie country album by a variety of people who provide their music by way of the fiddle, drums, bass, mandolin, keyboard, and acoustic guitar.
Her single "Kind of Crazy" explores a type of craziness in relationships, but instead of pointing fingers, it reveals that the people in question are the "same kind of crazy". The album uses the country influence to explore fear, endings, and communication mishaps. Howe's light and large voice will keep you around for the awaited magic love, but still real moments exist, like in the song "Alright".
Heidi was born to a music teacher and a concert promoter, so she didn't have to go far to start her musical journey. She sang in her church choir, school musicals, and started performing professionally in 1998. Part of her lasting success in the business has been her talent, and part of it has been her always remaining true to her vision and process. She has said, "I would rather play to 10 people who will listen than to 200 people who consider me a jukebox." She's going to say it how she needs to say it... and sing it too!
Keep up with Heidi on Facebook, Twitter, and Bandcamp.
(Photo via James Moore)
Kate Ferguson is a Los Angeles local and freelance writer for a variety of blog genres. Look for article links (and the occasional joke) on her Twitter @KateFerg or check out her personal blog ThatsRandomKate.blogspot.com