Our Favorite Celeb Comments on Other Celebs' Social Media Posts!
02-15-2021 by Morgan Glicksman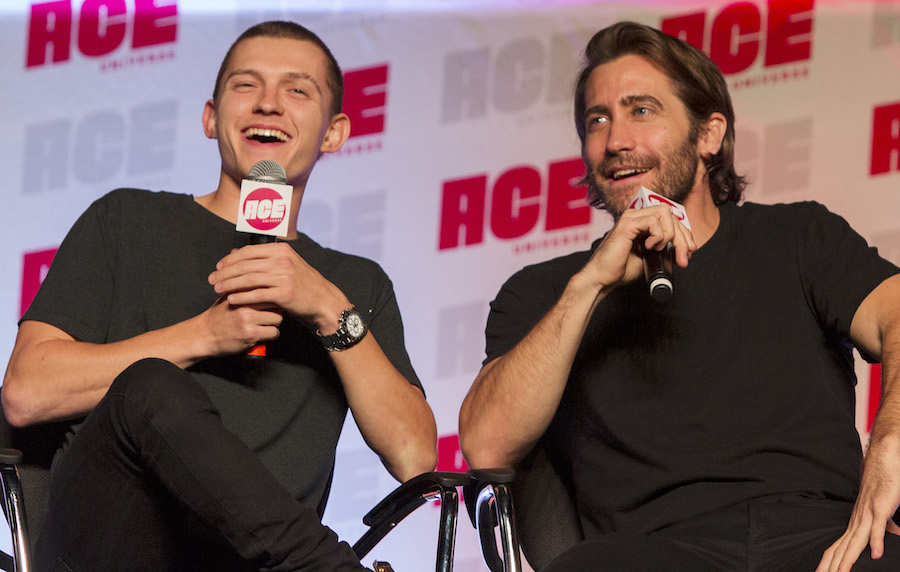 ( © Barry Brecheisen/WireImage/Getty Images)  
If you love celebrities on Instagram, or you just love stalking the comments of celebrity Instagram posts in search of the best comments with the little blue check next to them (meaning they're verified), then you might already be a fan of the Instagram account @commentsbycelebs. If not, the account is dedicated to posting some of the funniest comments on celebrity social media accounts left by other celebs. Trust us when we tell you, it's a great way to spend your extra time if you've already seen pretty much every video on TikTok (like we have) or if you just really need a laugh. The account has over 1.6 million followers as of this writing and some of our favorite celebs are even fans of the account themselves, like Jennifer Aniston,Kacey Musgraves, and Sophia Bush(the list goes on an on). 

Here's a roundup of some of our all time favorite comments!
1. When Scott Disick Trolled Kourtney Kardashian 
We just love this one so much because we honestly believe there's no funnier duo than these two. The exes come up pretty frequently on the @commentsbycelebs page probably because they're always commenting the funniest lines on each other's pages. We're secretly still hoping they decide to eventually get back together one day.
2. When Tom Holland Wished Jake Gyllenhaal a Happy Birthday
This video. The music. The comments. This is everything. We obviously love bothTom Holland and Jake Gyllenhaalindividually. But together, I mean, how could it get any better? This is one of the best bromances/dymamic duos in Hollywood atm, period! The fact that they love each other as much as we love them is just so cute. Let's hope they do another movie together soon! If not, we'll always have Spider-Man: Far From Home.
3. When Frankie Jonas Trolled His Brothers on TikTok
TikTok loves the fact that the Jonas Brothers have a lesser-known little brother so much so that somehow he was nicknamed him "The Bonus Jonas". We love the Frankie Jonas TikToks so much, but we love this little exchange even more. Sorry, Nick! We think Frankie's more of a solo act anyway.
4. When Olivia Rodrigo Told Cardi B She Would Be Her Driver
If you've been on the internet or TikTok lately, you probably know about howOlivia Rodrigo's song "Driver's License" stole everyone's hearts and broke Spotify streaming records all in one day. Well, apparently Cardi B has heard it and she feels the struggle. Olivia tweeted back to Cardi and we can't stop laughing.
5. When Leslie Mann Was That Mom on Instagram 
We all know how embarrassing moms on social media can be, but it's surprisingly funny when it comes to celebrity moms. Leslie Mannleft this hilarious and embarrassing comment on this pic of her daughters, Iris and Maude. (Side note: both daughters have made their own way in Hollywood as successful actresses and they're quickly becoming some of our favorite young celebs in Hollywood!)
What are some of your favorite celebrity comments??