Our 5 Favorite Quarantine TV Reunions (So Far)!
05-12-2020 by Sarrah Wolfe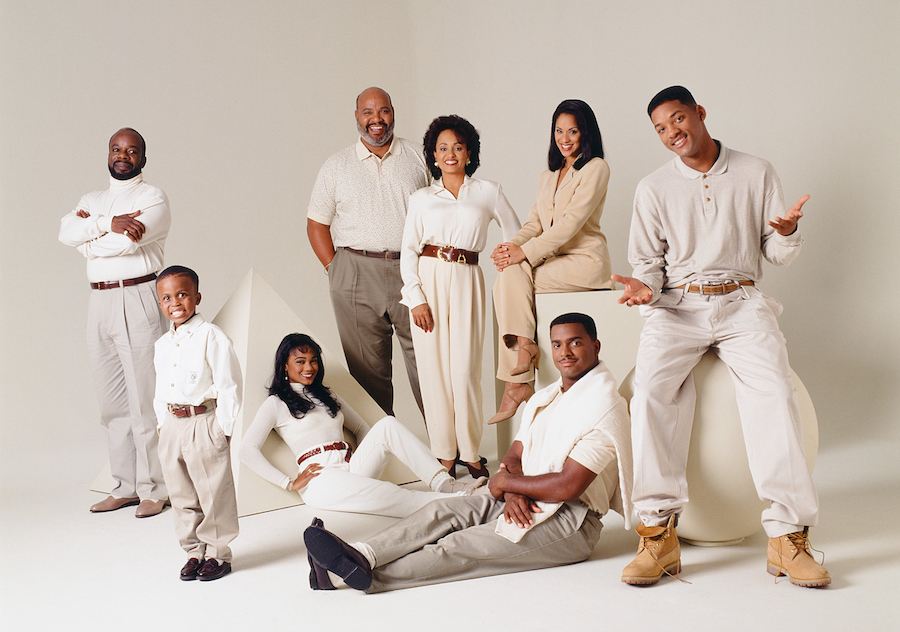 ( © NBC/NBCU Photo Bank/Getty Images)  
If you're a little bit confused about where we are in this whole global pandemic thing, that's okay… we are too. We're all trying to navigate these waters as best we can, and sometimes it kinda just feels like we're going to fall overboard. And when that feeling comes around, it's more crucial than ever to remember that, despite the confusion, the chaos, the fear, there ARE some good things coming out of this year.

We're talking about all the TV reunions that have come about. Our favorite casts and characters are virtually reuniting for some sweet nostalgia to distract from the ongoing pandemonium. And it's working. We've felt much better, even if momentarily. But there are some reunions that admittedly have left us a little more in our feels (good feels mostly) than any others. Check out our top five reunions that have reminded us of life without COVID-19!
1. "Jessie"
Debbie Ryan has been getting a lot of meme attention lately… We're still trying to understand why the Internet has decided to gang up on her when she is such a sweet soul. We recently saw a reunion of her Disney TV show, "Jessie", which nearly brought us to tears. The cast reflected on their lives and interactions with their late co-star, Cameron Boyce, who passed away suddenly last year. The reunion was incredibly bittersweet and reminded us to hug our loved ones a little tighter when this is all finally over, and maybe give them a call until then.
2. "Hannah Montana"
WhileMiley Cyrus and Emily Osment are long past their "Hannah Montana" days, their friendship still provides a sweet, heartwarming sensation. After some technical difficulties, the pair virtually chatted over Instagram for a mini-reunion back in March. While the two have definitely gone in different directions since their Disney days, it was obvious as they reminisced about their long days on set that the show cemented a lifelong friendship between them.
3. "The Fresh Prince of Bel-Air"
Another heart-wrenching reunion… The cast of "The Fresh Prince of Bel-Air" looked back at some of Uncle Phil's greatest moments from the show. James Avery, who played Uncle Phil, passed away back in 2013. The cast held back tears as they reviewed old scenes from the series, and it was hard for us not to let out some of our own tears. Uncle Phil was undoubtedly one of the greatest TV dads of the '90s, and to see the impact he had on his co-stars was truly an emotional moment.
4. "Parks & Recreation"
The cast of "Parks & Rec" took quarantine reunions to a new level with a fully-scripted virtual episode of the show. We got to see the entire Pawnee Parks & Rec department in their own quarantining habitats, which, not surprisingly, included Andy Dwyer (Chris Pratt) locked in a shed and Ron Swanson (Nick Offerman) hiding away in a remote cabin. Although the series ended back in 2015, Leslie Knope (Amy Poehler) and the O.G. Parks & Rec staff have clearly lived on and are working through quarantine struggles, just like us. 

5. "Victorious"
It was a pipe dream that we'd one day see the Hollywood Arts High class reunited, but here we are, 10 years later, with our dreams come true. Actually, the cast was supposed to reunite in real life, but obviously that couldn't happen. So they gave us the next best thing and reunited virtually. While the Zoom reunion was short, the cast later took to social media to share some heartwarming reflections of their time on the show. "Victorious" was such an integral part of many of our childhoods, so to see Tori and Cat and Andre and the rest of the Hollywood Arts teens together was a trip back in time that made us forget, just for a moment, the horrendous year that we are currently in.
Victoria Justice herself chatted with Young Hollywood a bit about this reunion, which you can check outhere!