Neil Gaiman's 'American Gods' Finally Coming to Television!
Written by Sarah Osman. Published: July 10 2015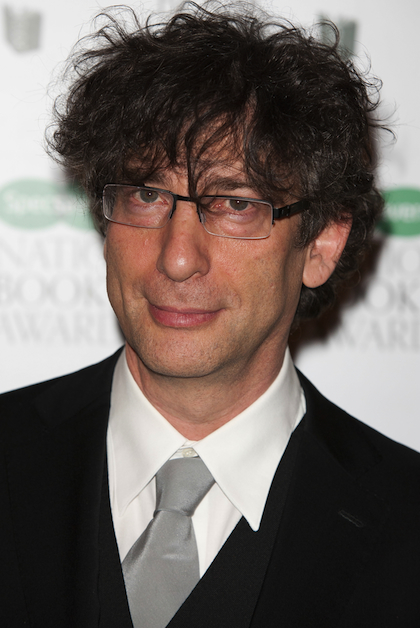 After much speculation, Neil Gaiman's novel, American Gods, is finally going to be adapted into a television series! The show version, which will also be called "American Gods", will appear on Starz. Although the show does not yet have a release date, Gaiman recently announced that he will be writing a few of the episodes of the show himself and will be involved in the production. Gaiman has not yet said which episodes he will be writing, much to the chagrin of fans. However, this is not Gaiman's first foray into writing for television; he has previously written for "Doctor Who" and "Babylon 5", so his episodes should be strong!
American Gods focuses on a war brewing between old and new Gods: the traditional ones associated with religious texts and mythology, and the new Gods, who reflect society's obsession with love, technology, sex, drugs, and rock & roll. Shadow Moon, an ex-con, becomes a bodyguard to Mr. Wednesday, who poses as a conman but is actually one of the old Gods who is preparing for a battle with the new Gods. If that sounds like a lot, it is -- American Gods is certainly unlike anything that is currently on television.
"Hannibal" executive producer and writer Bryan Fuller and writer Michael Green are the minds behind "American Gods", so you can be sure it's in good hands. The two have confirmed that they are hard at work at the first two scripts of "American Gods" and are currently searching for the right man to play Shadow Moon. They have even started a social media campaign, #CastingShadow, where they are asking fans to weigh in on who should play their leading man.
Are you excited for the premiere of "American Gods"? Who do YOU think should play Shadow Moon?
(Photo via WENN)
- Sarah Osman, YH Staff