Lil Dicky's Star-Studded "Earth" Video Brings Humor to the Fight Against Climate Change!
Written by Jasmine Liu. Published: April 26 2019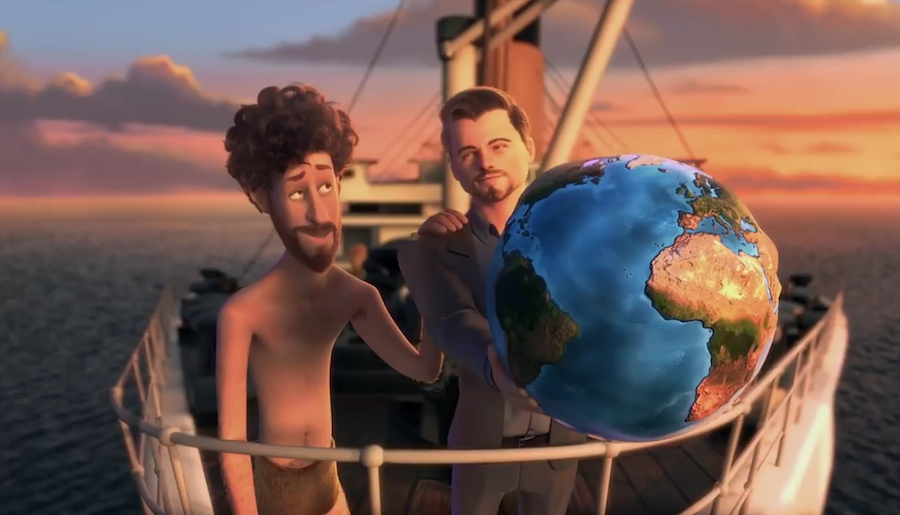 Earth Day has come and gone, but environmental wokeness is forever!
If you've already seen Lil Dicky's music video, "Earth", you are probably smitten by the Earth and all the talent in the video. The best part about the adorable star-studded video is that it's a sincere and important message being sent to all Earthlings.
The video brings you back to childhood almost but with the slight vulgar language, you have an understanding that it's meant for you to watch. It's funny, charming, and makes you feel joyuful while watching it. The feel-good vibe tied with the important message makes it the ultimate content that we all didn't know we needed.
The talented singers bopping in the video include Ariana Grande, Justin Bieber, Shawn Mendes, Ed Sheeran, and 25 others. They all hold a high following, so it couldn't be better in spreading this message.
Lil Dicky actually didn't write the song until after he researched climate change and it was designed to not only be a catchy song but also an important message he believed in. That inspiration should inspire us all in that, if we are passionate about something, we should share it.
Leonardo DiCaprio makes a cameo in it, of course, as he partnered with Lil Dicky for the music video. They actually had the meeting for the video at Leo's house where they played pickleball and sat and talked about the Earth. Looks like these two wonderful humans' passion for the Earth turned into a beautiful creation.
"Earth" is like a Zootopia-type happy kids film and has this childlike integrity about it as it speaks volumes about the wonderful planet we live on. The notable singers, beautiful visuals, and clever lyrics make it an ideal video to go viral. The best part is that all the proceeds from the video will go toLeonardo DiCaprio's foundation, which aims to protect endangered wildlife and threatened ecosystems and communities around the globe.
[Warning: NSFW!]
(Image via Lil Dicky/YouTube)
- Jasmine Liu, YH Contributing Writer