Lena Dunham Tackling Medieval YA Novel Film Adaptation
Written by Sarah Osman. Published: October 16 2014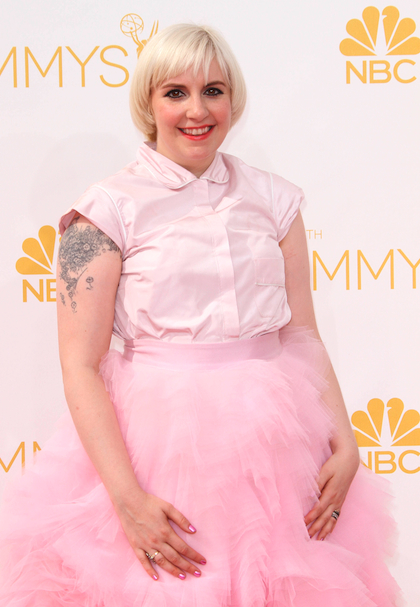 Lena Dunham, creator, writer, director, and star of HBO's ever-controversial "Girls," has decided to dive into the world of YA novel film adaptations. Dunham and her producing partner,Jenni Konner, will adapt the Newbery Award-winning novel Catherine, Called Birdy by Karen Cushman into a film. To no one's surprise, the book's plot is rather risque: Set in medieval 1290, the novel tells the tale of Catherine, the 13-year-old daughter of a wealthy baron who keeps a diary to confess her feelings about the series of suitors her father wants her to marry. Catherine rejects all of them until she is betrothed to the worst of them all: "Shaggy Beard", a middle-aged disgusting brute. Catherine eventually runs away from home to her aunt and uncle's home, only to find that they are even more crazy. Upon returning home, Catherine has learned that "Shaggy Beard" has died and that she is now engaged to his attractive son.
Catherine is considered to be a feminist, and her diary provides an interesting insight into life during the Middle Ages (there's even an afterword that gives readers more information about life during those dark days). Dunham admitted that she was obsessed with the novel as a child, and that although the book is focused on "beatings and incest", the writing is really pretty (pretty enough to make up for the constant beatings and incest...?). Dunham plans to adapt the film from her own screenplay make it PG-13. My question is, will Dunham, whose show has involved blatant nudity, violent sex scenes, and everyone's favorite -- cocaine -- really be able to restrain herself enough to make a PG-13 film? Even though the book deals with sensitive topics such as domestic violence, Dunham will have to find a tasteful and youth-friendly way to address them. We're curious to see how this plays out!
Are you curious to see the film adaptation of Catherine, Called Birdy?
(Photo via Adriana M. Barraza/WENN)
- Sarah Osman, YH Staff