New York Comic-Con: Will Arnett's 'Lego Movie' Spin-Off & Other Revelations!
Written by Kevin Donaldson. Published: October 16 2014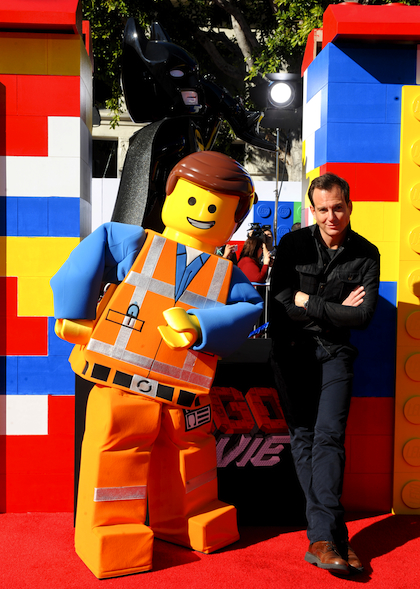 New York Comic-Con had some big stuff going on this past weekend! Most of this "stuff" was news from, of course, comic book-themed TV and movies. From new glimpses into the freshly-premiered "Flash" series to a Lego Movie spin-off all about Will Arnett as Batman, there's plenty to discuss right now in so very little time!
First off, some news about the upcoming Justice League movie is finally coming to light! For a while now, we've all heard the speculations, but it seems as though the big bad that Superman, Batman, Wonder Woman, and the rest of the major DC universe will team up against is debatably Superman's most-feared nemesis, Brainiac. Apparently, during Man of Steel last year, when Clark Kent pushed a button that started a beacon that got General Zod's attention, he also got Brainiac's during the process (smooth move, Supes). Right now, Brainiac is just floating in space for a bit until he gets to Earth. (He's very far away.) No word yet on who will play Brainiac, but Man of Steel and Batman vs Superman: Dawn of Justice director Zack Snyder is set to direct Justice League.
Also new in the DC universe concerns the new "Flash" series, which debuted two weeks ago on the CW. Respected actor/screenwriter Wentworth Miller ("Prison Break") is set to play Captain Cold, one of the Flash's most iconic adversaries. He possesses abilities similar to Mr. Freeze but uses his freezing abilities to slow down the Flash's molecules, which hinders his speed… a lot. On top of that he's also a staunch advocate for a drug-free work environment. One time he teamed up with another Flash villain named Mirror Master, who uses mirrors as a way to mess with Flash. Ironically, Mirror Master has a pretty nasty cocaine habit (obviously using those mirrors for more than trickery) and for that, Captain Cold beat the living hell out of him. Finally, a super villain teaching kids right from wrong.
Guardians of the Galaxy will be airing an animated television series on Disney XD sometime in 2015. The first look at the show got a strong reaction from fans, which is really great considering it runs just under a minute. I have to say, the animation does look pretty great. Read more about it and watch the clip here!
And last but not least, there has been news released that Will Arnett will star in his own Lego Movie spin-off all about Batman. It's a great fit. Arnett was born with the voice to play Batman and did a pretty great parody job in the Lego Movie. Take a look below:
And that'll about do it. I hope you enjoyed the New York Comic-Con round up. Oh wait, I am forgetting something -- Netflix's "Daredevil" series. Well, guess what. We've already got you covered.
(Photo via Apega/WENN)
- Kevin Donaldson, YH Staff