LA Swim Week Showcases the Hottest Beach Trends!
Written by Mike Dolzer. Published: July 27 2016
Models strutting their stuff on the catwalk while pop music thumps in the background is a common sight in the fashion world, but these women weren't wearing dresses – they were rocking bathing suits. Swimsuit season is officially here, and nothing signifies that more than the annual LA Swim Week Fashion Show.
YH got to experience swimwear's biggest night as we ventured backstage and went behind the scenes of the sunny summer show. We thought that all the models did a great job, but the true stars of the night were the designers, whose collections were brought to life by the bright lights and energetic, posh crowd.
Our personal favorite suit was this one, which featured the poo emoji!
We also thought that this stylish bikini from Duskii was a fierce and fashionable standout.
Going backstage was everything we thought it would be. There was a mountain of shoes, swimsuits for days, models getting prepped, and fun food-themed inflatables to make the show that much sweeter.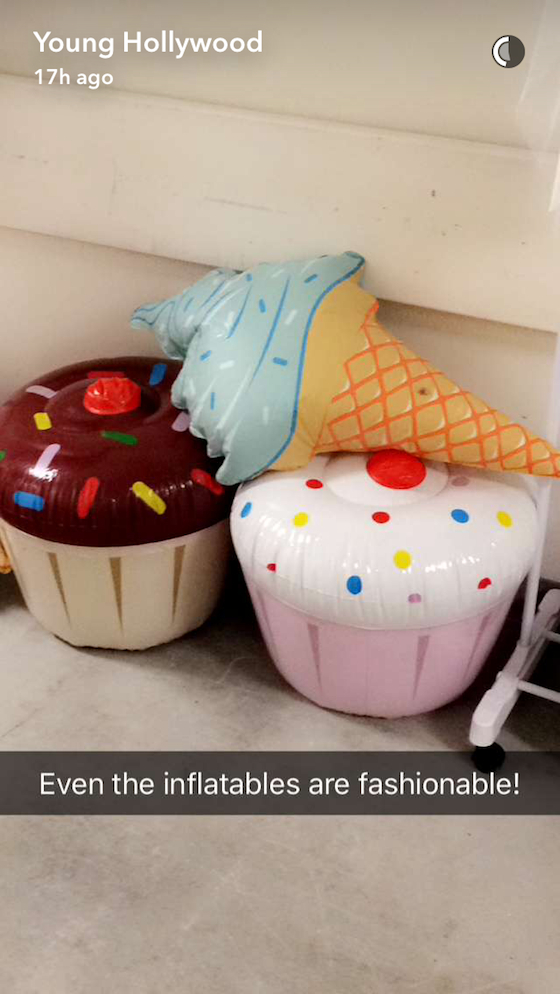 All in all, we had a fantastic time at this fabulous show. Check out more of YH's coverage of the show below!
- Mike Dolzer, YH Contributing Writer