"Kung Fu" to Get the Baz Luhrmann Treatment!
Written by Sarah Osman. Published: April 17 2014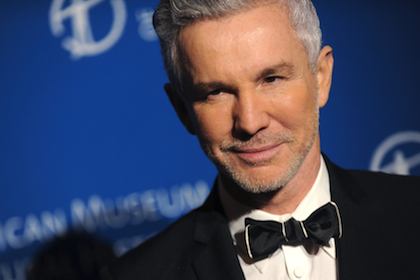 A long time ago, deep in the history of classic television shows, there was a cult-favorite gem known as "Kung Fu". This simple little show followed a nomad (played by David Carradine) as he wandered around back roads while staying true to a strict code of monastic austerity. Hollywood has now decided to turn this simple show into a visual extravaganza, and they have picked none other than the King of Glitter himself, Baz Luhrmann, to direct it.
Who at Legendary Pictures thought of this one? (That's a rhetorical question, by the way...) Luhrmann, who has brought us such grand spectacles of delicious tackiness including Moulin Rougeand The Great Gatsby, to helm a picture about a quiet, wandering nomad? How on Earth is this even going to work? Will our kung fu master randomly attend parties in the middle of the street where the fellow townspeople start singingNirvana? Because if that's the case, than maybe this will turn out to be the greatest film ever, and the executives at Legendary Pictures are actually geniuses.
Luhrmann takes the reins from Bill Paxton, who was last set to direct the project in 2011. The script may also require a rewrite -- the current script, penned by xXx writerRich Wilkes, sees modest kung fu master Caine going to China in search of his father, accidentally ending up in prison, and busting out those killer kung fu moves. Luhrmann has not yet stated what the rewrite could look like, but my money is on a lot more singing. LOTS more singing.
Are you excited to see the adaptation of "Kung Fu"?
In the meantime, get your martial arts fix with our set visit to the Disney XD show "Kickin' It", below!
(Photo via Dennis Van Tine/Future Image/WENN)
- Sarah Osman, YH Staff