ARTIST TO WATCH: Chance The Rapper
Written by Raffy Ermac. Published: April 17 2014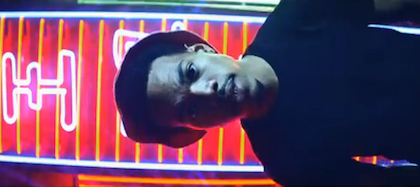 As some of rap music's greats get older and start to slow down in their hustle to put new material out for listeners, a new generation of young'uns is emerging, eager not only to make names for themselves as legitimate hip-hop impresarios, but to not let a genre that was once dominated by so many legends and pioneers fall to the wayside. 
Chancelor Bennett, known to most by his stage name Chance The Rapper, is one of the poster children of this new, modern hip-hop class that includes other artists like Childish Gambino, Joey Bada$$, and Vic Mensa, amongst others.
It's obvious he loves the rap game, especially considering his stage name, and at the young age of 20, Chance The Rapper is already making huge strides in order to carry on the amazing groundwork his influences (like Kanye West) have laid down for artists in his position.
His repertoire of music already includes two mixtapes, 2012's 10 Day, and last year's Acid Rap, with popular singles ranging from the throwback-ish "Juice" to the laidback and intuitive "Brain Cells", as well as the single he aidedJustin Bieber with, "Confident".
At the risk of sounding cheesy, we're going to say that, yes, we are confident in Chance The Rapper's skills as an emcee, and that we can't wait for a major label debut from him in the future. With the talent possessed in this Chicago-native, it is only a matter of time before he is pronounced a new rap great/legend in his own right.
(Screenshot via YouTube)
- Raffy Ermac, YH Staff