KJ Apa Is Our TikTok King!
09-13-2021 by Isabella Chirico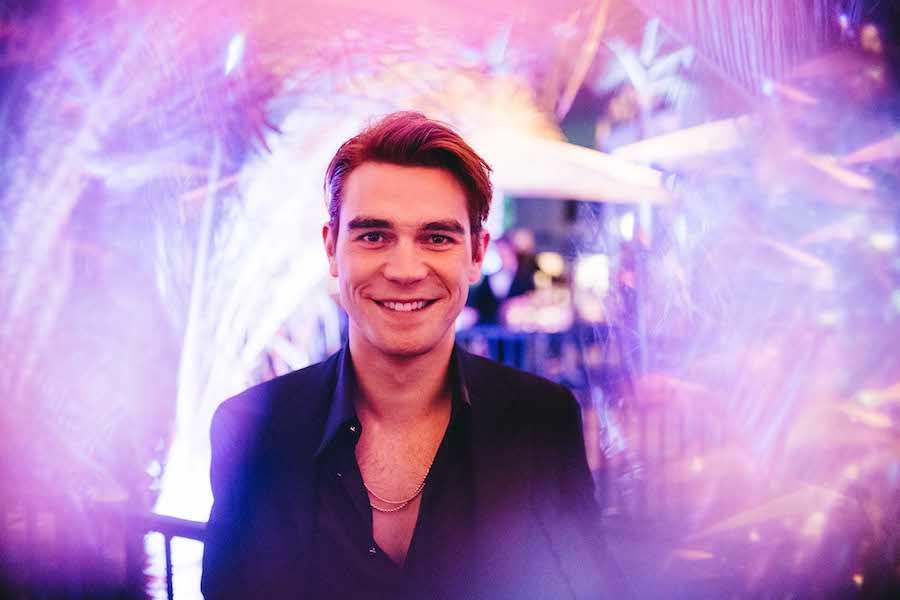 ( © Matt Winkelmeyer/VF20/WireImage via Getty Images)  
If there's one thing we have to thank TikTok for, it's the absolutely immaculate KJ Apa content we receive. Under the magnificent username of @fifiisqueen and the incognito default alias of – wait for it -- "user5087822279194", KJ Apa clearly tried to keep his antics on the hush-hush. But that's a funny joke. His tricks are certainly no match for fans, and KJ's account has a whopping 3.1 million followers and has received more the 22 million likes across the board.
Although the dreamy New Zealand actor doesn't post too regularly and only has 11 videos on his account (so far as of this writing), don't let that deter you from following this TikTok icon. All of his creations are simply too outrageous to miss! He has singlehandedly elevated the world of TikTok dancing trends to the extreme. It makes me wonder if his body is built the same as everyone else's because all that bending is just… wow.
Most recently, the setting for his TikToks have been on the set of "Riverdale". As I'm sure most of you already know, KJ got his big claim to fame playing the lead character, Archie Andrews, on the CW's absurdly entertaining teenage crime television show. His Instagram stories are also popular for their behind-the-scenes content, as he spends his time humorously bothering other cast members and wreaking havoc around set. But regardless of the platform, he never fails to amaze.
Although he typically plays more dramatic, serious roles, recently we've been wondering when his career will be transitioning into the comedy side of things. He has perfected the comedic genre of physical comedy or simply clowning around with facial expressions, or dancing to the point of cringe (but we love it nonetheless and would immediately like more content). He's also pretty convincing when it comes to impressions and inventing hysterical personas with mock situations. As he puts it in the caption of his most recently TikTok, "Season 6 is back and so is fifi." Working hard, we see!
Not to be too pushy, but we'd seriously love to see some more cameos from other "Riverdale" stars. The two most recent ones feature an unamused Lili Reinhart in the background, ironically unphased by KJ's theatrics. Imagine a cameo from Cole Sprouse -- we would never look at Jughead and Archie the same again. Don't mind us, just refreshing our feeds awaiting his next post!
Catch KJ on "Riverdale" Wednesdays at 8/7c on the CW!