Kelly Marie Tran Is The Disney Princess We Need Right Now!
09-02-2020 by Andi Ortiz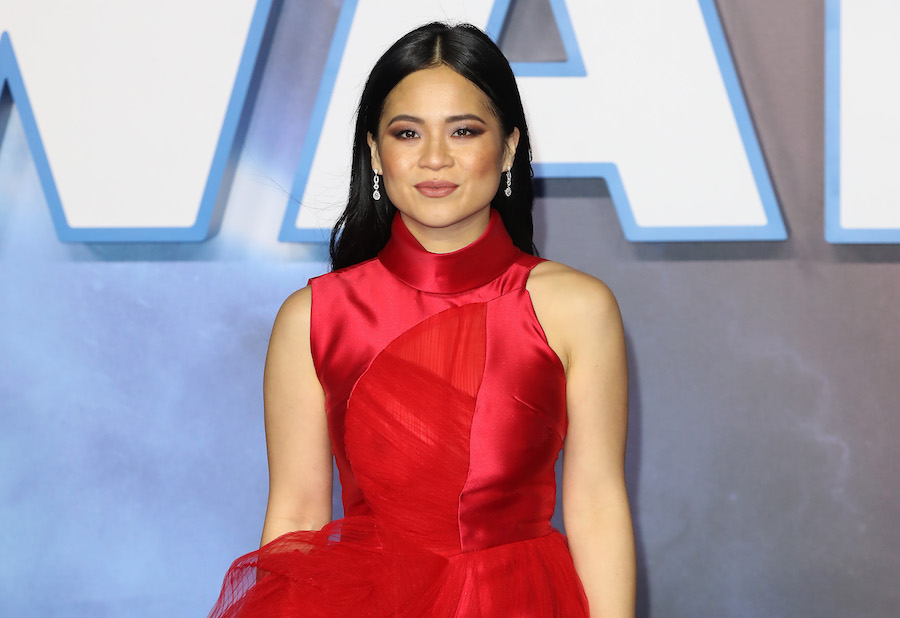 ( © Tristan Fewings/Getty Images)  
It's been a long few months without new movies. We've come to know Summer as a time for incredible new adventures led by daring heroes, telling stories that need to be told.

Unfortunately, 2020 has been, well… 2020. But there seems to be a light at the end of the tunnel now – at least for Hollywood. With more and more productions starting back up and projects getting new release dates, we've officially got an update on Disney's next animated film, Raya and the Last Dragon.
To wrap up August, it was announced that Kelly Marie Tranwould be voicing the character of Raya, replacing the previously announced Cassie Steele. Why exactly the recast happened is unclear, as the movie was originally set to release in November of this year. But, like most Hollywood productions, the film was pushed as a result of the COVID-19 pandemic and is now set for release on March 12, 2021, giving Tran plenty of time to record her lines.
Tran taking over the role marks a historic moment for Disney – not only is Raya the first Southeast Asian princess, but Tran will be the first actress of Southeast Asian descent to lead a Disney animated movie. And honestly? Kelly Marie Tran is the Disney princess we need right now. Beyond the desperately needed representation Raya will bring to the screen, Tran herself is funny, smart, and, like every Disney princess, just as inspiring off-screen as she is on-screen. Plus, she's already learned from one of the best princesses in the game: our beloved Princess General Leia Organa.
Starring as Rose Tico in Star Wars: The Last Jedi and Star Wars: The Rise of Skywalker, Kelly Marie Tran became a hero to people all over the Galaxy, both for her portrayal of Rose and her handling of things in the real world. When the toxic fans started showing up on her social media feed, Tran left social media and has since been pretty transparent about why. In an op-ed for The New York Times, Tran wrote, "Their words reinforced a narrative I had heard my whole life: that I was 'other', that I didn't belong, that I wasn't good enough, simply because I wasn't like them. And that feeling, I realize now, was, and is, shame, a shame for the things that made me different, a shame for the culture from which I came from. And to me, the most disappointing thing was that I felt it at all."
While it's always fun to see trolls get shut down, it is just as necessary and inspiring to see Tran fully owning the fact that the trolls were getting to her. She's only human; to expect her (or anyone) to completely ignore vitriolic comments is entirely is unreasonable. Children watching and learning from Tran will see that it's okay to admit that something hurt you and to remove yourself from the environment where that something exists.
In fact, taking care of herself is something that Tran says her character Raya is great at. Following the trend of Disney's latest princesses, Raya is described as a warrior, a gritty heroine. Like Moana before her, Raya is set to add nuance to what it means to be a Disney Princess.
And with the way 2020 has been going, we could use a few more gritty heroines leading the charge. (We could also probably use some dragons, but let's not push our luck, right?)