Judd Apatow's "Love" and the Emergence of The New Rom-Com
Written by Sarah Osman. Published: March 03 2016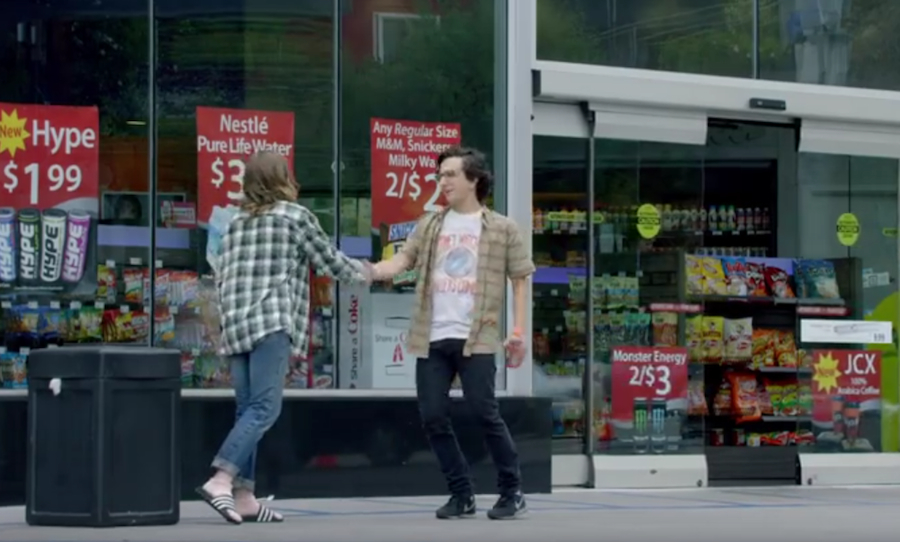 Originally invented by Jane Austen, the "rom-com" (romantic comedy) is a genre that has haunted us with unrealistic expectations of love for years. Ever since the charming, persnickety Mr. Darcy was introduced in Pride and Prejudice, a number of other loveable men have popped up in books and film. Over the years, these men have taken on rather different archetypes -- there are the grumps (similar to Mr. Darcy), the pessimists, the too-perfect-to-be-real men, the man-boys, the smooth guys, etc. And it's not just the men that are often categorized -- women pop up as the manic-pixie-dream-girl, the no-time-for-love gal, the hoochie girl, the cute-girl-next-door, the Disney princess, etc. These archetypes have been mashed together and rearranged so many times that we are seeing less and less stereotypical rom-coms. With the death of the original rom-com comes a fascinating new take on it -- a much darker, depressing look at love.
There are still a handful of rom-com films that are released every year (some even parody the entire genre, such as the brilliant They Came Together), but it is much more likely for rom-coms to show up on television these days. A few seasons ago, an array of rom-com-based sitcoms debuted, including "A-Z", "Selfie", and "Marry Me". While these shows were designed to have unique takes on the rom-com ("A-Z" followed a new couple's relationship "from A to Z), they weren't quite different enough to capture an audience's attention ("Selfie" was simply a modern retelling of My Fair Lady) and were subsequently cancelled. However, in the current TV season, networks have taken on bleaker rom-coms, including "Love" (Netflix), "Crazy Ex-Girlfriend (The CW), and "You're the Worst" (FX). The characters in these shows do not fit traditional rom-com fare, nor are they even likable -- each character consistently commits despicable acts and, for lack of a better term, is a hot mess. "Crazy Ex-Girlfriend" cleverly mocks the traditional high-powered woman from rom-coms who gives it all up for love, as Rebecca (Rachel Bloom) moves across the country to get her ex-boyfriend from summer camp back. Her tactics become increasingly more and more insane, as at one point she rents a party bus for him and his friends and performs a strip tease. In "You're the Worst," Jimmy (Chris Geere) and Gretchen (Aya Cash) are two borderline alcoholics who have no sense of social boundaries that end up falling in love. This past season took their tale on an even darker path as Gretchen struggled with depression and Jimmy couldn't figure out how to help her. InJudd Apatow's "Love", two thirty-somethings (Gillian Jacobs and Paul Rust) find each other after randomly meeting in a gas station, only to discover that love isn't as easy as it seems.
Clearly there has been a major shift in rom-coms, but why? Audiences once adored films such as Pretty Woman, Maid in Manhattan, and Sleepless in Seattle where the stakes were clear and it was easy to root for one's OTP. So why the sudden shift to such a heavier outlook on love? For one, the dating scene itself has changed -- traditional "meet-cutes" just aren't as likely as they once were, and most dating is done online, which has added a brand new curveball that no one has yet to figure out. Online dating has truly turned modern dating into the blind-leading-the-blind, with neither party sure where there is a door they might walk right into. Secondly, times are a bit bleaker than they once were. Many millennials are still struggling to find jobs and pay the bills on time, let alone settle down and have a family. We've become more accustomed to discussing -- and dealing with -- some of our more serious problems, such as depression, anxiety, and stress, and how they affect our everyday lives. And finally, as our society continues to grow and change, our beliefs regarding love have as well. While many of us still remain hopeless romantics, we have begun to accept that love doesn't solve all our problems. These beliefs, and these financial and social societal changes, logically bleed into our art, and thus why the modern rom-com is changing.
There will always be room for Mr. Darcy and the manic-pixie-dream-girl, but perhaps Mr. Darcy's attitude will be portrayed as more off-putting than sexy and the manic-pixie-dream-girl will come across as more deranged than charming. These two new interpretations don't have to be any less romantic; they may just be a bit more realistic.
(Screenshot via YouTube)
- Sarah Osman, YH Contributing Writer