Terminally Ill Comedian Raising Money for Stand-up Special
Written by Kevin Donaldson. Published: March 02 2016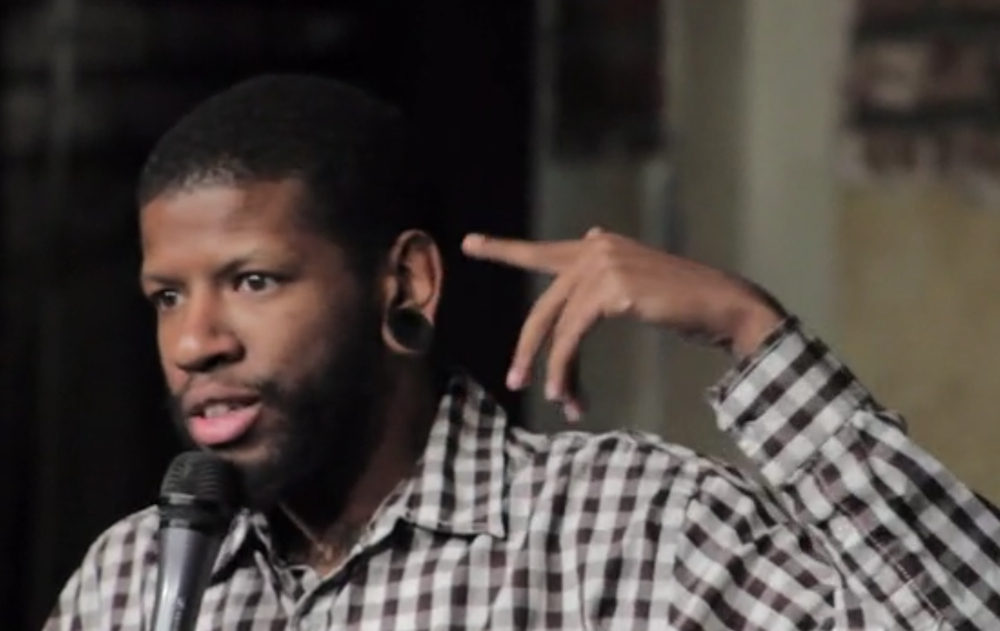 Quincy Jones -- not to be confused with the music legend of the same name -- is a 32-year-old L.A.-based comedian who recently started steamrolling headlines. It's not like aHannibal Burress situation where he brought back to light the Bill Cosby allegations, nor is it like Canadian comic Mike Ward stirring controversy by standing trial at the Human Right Tribunal for making a joke. Jones is making headlines because he has terminal cancer, and since it looks like he's reaching close to his last set, he went toKickstarter for some help.
Jones said his biggest fear in life is dying without leaving anything behind, so he asked the world of Kickstarter to send him enough money to fund the taping of a comedy special he wants to make. He's never had his "quality hour" filmed and doesn't want to settle for iPhone footage put up on YouTube. No. He wants to make the legit thing other comedians get to make, and many comedians dream of making.
The Kickstarter was launched Sunday by husband and wife producing teamMickey and Nicole Blaine. Within 2 hours, the goal of $4,985 was reached and has just been climbing higher and higher ever since. At the time of this writing, there are 16 days to go with 794 backers donating over $36,000, and that number keeps growing. It's amazing to see that Jones and the Blaines were only looking to make something small but now have the means to create something much bigger.
Jones, as a comic himself, has been performing for quite some time. He came down to Los Angeles from Seattle four years ago to give his career more of a boost and hopefully get a special made. He's toured across the country and has opened for legendary acts likeBill Burr. Looking at his credentials, it seems like this special will not only prove to be inspiring, given everything that is going into this, but also should be pretty damn funny. Not every comic gets to hit the road to perform and do shows with a guy like Bill Burr.
If you are interested in donating, then you can get some swag for contributing a certain amount, as is the case with many Kickstarter campaigns. The more money you give, the better the swag, like getting tickets to Jones's taped show on April 3 at 6PM in Santa Monica. My personal favorite is the top donation of $10,000: "Quincy's ghost will watch over you and be your angel." That's one deal that, if I actually had ten grand, I couldn't pass up. A comedian may not be able to give you the best advice as a guardian angel, but they certainly can make you laugh.
It's a really good cause, and whether you would like to give money or not, you can still enjoy Jones's comedy when it comes out. I for one am pretty excited to see what this special will be like. It's sad that he has to go this route to get his dream, but at least he can move on the next level doing what he loves best.
(Screenshot via Kickstarter)
- Kevin Donaldson, YH Contributing Writer