Jesse McCartney Remembers His DreamStreet Bandmate, Chris Trousdale
06-17-2020 by Andi Ortiz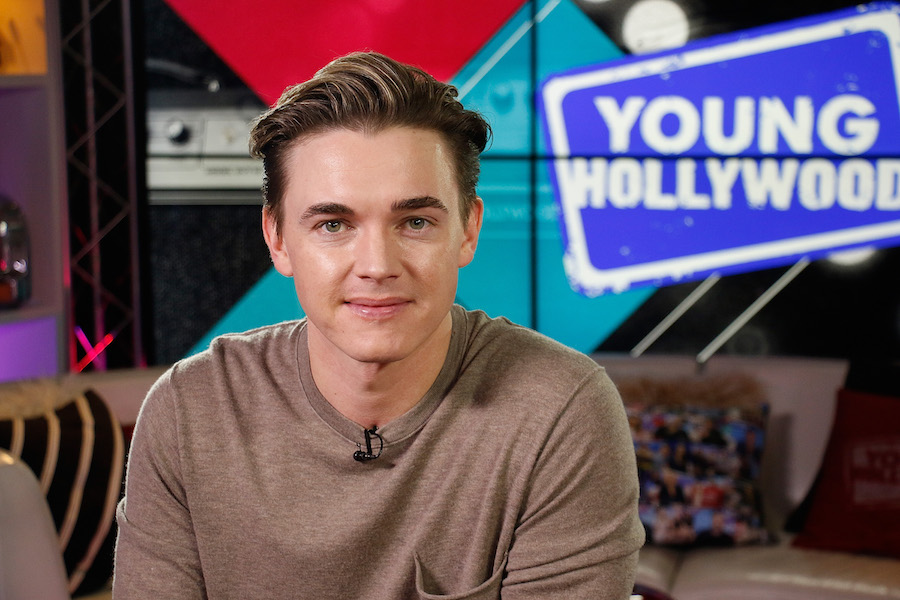 ( © Mary Clavering/Young Hollywood)  
Back in the early-2000s, one argument ruled them all: *NSYNCor Backstreet Boys? But for some, there was a whole different street to be living on –DreamStreet.

If you listened to Radio Disney at any point in 2001, you almost definitely know DreamStreet. Let me take you by the hand and walk you down the Milky Way Memory Lane:
Sadly, it was revealed on June 3rd that former member Chris Trousdale had passed away at the age of 34. The news sent shockwaves of sadness and nostalgia through fans, but no one was hit harder than the DreamStreet guys themselves – particularly Jesse McCartney.
"He was such a big part of my life at an early stage of my career, and those memories are so burned into the back of my mind," McCartney told Young Hollywood over the phone. "I learned so much from [the experience] and from him, as a performer and individual, that it was just such a shock to the system."
Days later, DreamStreet fans got what they've wanted for years, in the most bittersweet way possible: the band reunited.
But this moment was for more than just the fans.
"I think, watching it back, there was nobody that would've appreciated that more than Chris Trousdale," McCartney says. "I mean, we all loved it, but he really loved DreamStreet more than anything. He was also, in my opinion, the star of the group."

Not only was he the star in McCartney's eyes, but Trousdale was also an incredible support system. Asked to recall a favorite memory with Trousdale, McCartney easily picked one out. In the early days of DreamStreet, McCartney struggled most with choreography. He recalls having to hang back after one rehearsal to work with the choreographer one-on-one. But it wasn't exactly a private lesson.
"Chris stayed with the choreographer and helped when all the other boys went home," McCartney recalls. "He communicated with me on a level where the choreographer maybe couldn't, because we were in the group together and it felt like a brotherly thing. He just stayed with me until I figured it out."
While the dances always had a hard time sticking, the music itself came back to McCartney quickly for the tribute. "I haven't even listened to that song, let alone sang it since my DreamStreet days. But it's funny, I didn't even have to in order to be able to remember the parts," McCartney admits. "That song is part of my DNA at this point."
That said, the performance was hard in other ways. "The whole thing made me cry. I was an emotional wreck for several days, and still think about him every day since," McCartney says.
( © Gabe Palacio/ImageDirect/Getty Images)
Still, there's some undeniable good that has come from this. McCartney openly admits that DreamStreet had lost touch a bit over the years, mostly speaking on holidays. Now, things are different. "For the first time in a long time now, we're actually chatting and having real conversation."

At 12 years old, DreamStreet effectively launched Jesse McCartney's career. Though the group was short-lived – DreamStreet disbanded after just 3 years due to a legal dispute between the boys' parents and managers – McCartney attributes a lot of firsts to his time with DreamStreet. It was there he learned about handling fame and fans, and even just recording music in a studio.
Now, 21 years later, Jesse McCartney is still making new music, just not in a studio at the moment. McCartney is one of the many artists that have had to put plans on hold thanks to COVID-19. He had just finished a new album when nationwide quarantines went into effect. At this point, the exact arrival of the album is still up in the air, but we've gotten a taste! First came "Yours", with a video that McCartney finished just two days before Los Angeles shut down.
Then came "Friends", meant as a pick-me-up for those in quarantine missing their pals.
And more is coming. Jesse and his team have just had to get creative.
"There's actually going to be an animated video for 'Friends'," McCartney reveals. "It's going to be very cool and there's a big surprise, and I won't mention it; it's going to be a surprise for everybody to watch, but there's going to be other people in the video that a lot of fans will know."
Trust me, I pushed for spoilers. But Jesse wouldn't crack. "No, you're gonna wait for it. It's going to be great, though. If you were a fan of television, and you watched some seriously funny and hit television shows, you're going to recognize some people from the show," he teased.
Be ready, though; according to Jesse, "Friends" is the most upbeat song on the coming album. "Everything else, for the most part, is actually a lot more introspective, a lot more reflective, and it spans from the beginning of my life in this crazy industry to the end," McCartney reveals. "It has more acoustic elements and more organic elements. There's not as many electronic elements."
For McCartney, it captures both his story, and his feelings about his story over the years. "it's probably the most honest of songwriting, the most vulnerable I've been."