Jack & Jack Ring in 2016 with the Release of "How We Livin" Music Video!
Written by Brittany Taormina. Published: January 09 2016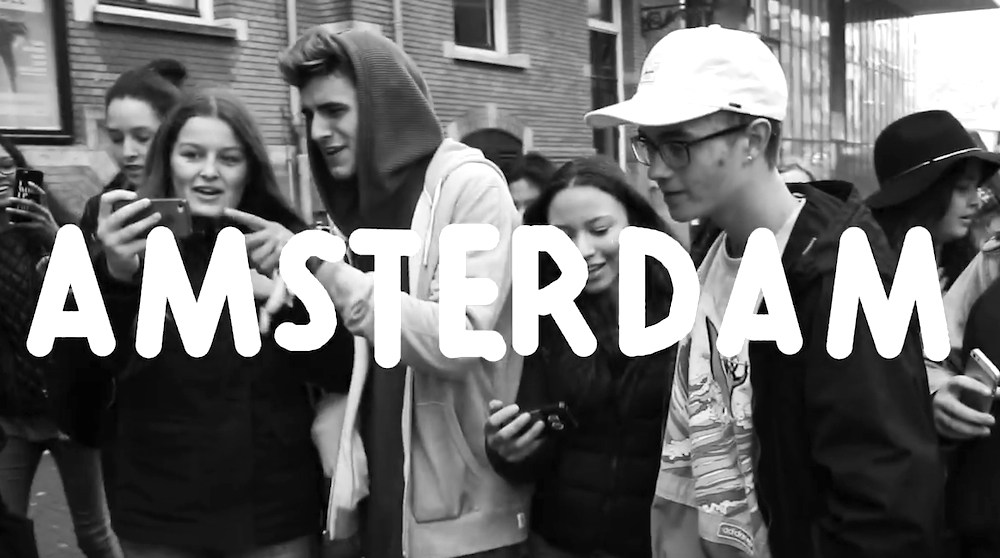 Jack & Jack had a 2015! From touring to releasing their EP,Calibraska, it's safe to say that they had a pretty successful year!
Not to mention our run-ins with the boys at SXSW in Austin and on the set of Alli Simpson's "Roll 'Em Up" music video!
In late October, they made the hop across the pond and toured Europe, and in November/December made their way to South America. There's no better way to end a year than having a show in your own backyard. Just like in 2014, the boys held a concert at the Ralston Arena in Omaha which included openers Madison Beer andJake Miller, plus a special appearance from their good friend and fellow artist, Skate.
As the clock stroke Midnight on News Years Eve, Jack & Jack decided to release a new music video for their song "How We Livin", off theirCalibraska EP, and a must add to your 2016 playlist! The video follows them along their European tour, performing for different crowds and interacting with fans, while the lyrics of the song itself chronicle their whirlwind rise to fame.
They boys will hit the ground running this month as they make their way to Australia and New Zealand, followed by a U.S. tour in February/March and back to Europe in April/May. Hats off to these two! It's also been teased that we could see another album sometime in 2016. Cue the excitement!
It looks like the boys have another fantastic year ahead of them filled with SOLID touring for 6 months out the gate and new music, which is always a plus. We wish them continued success and can't wait to hear new tunes! #HowWeLivinMusicVideo
What did YOU think of the music video? Tweet us!
(Screenshot via YouTube)
- Brittany Taormina, YH Contributing Writer