ICYMI: Netflix Giving Santa an Origin Story in New Animated Film 'Klaus'!
10-13-2019 by D.J. Rivera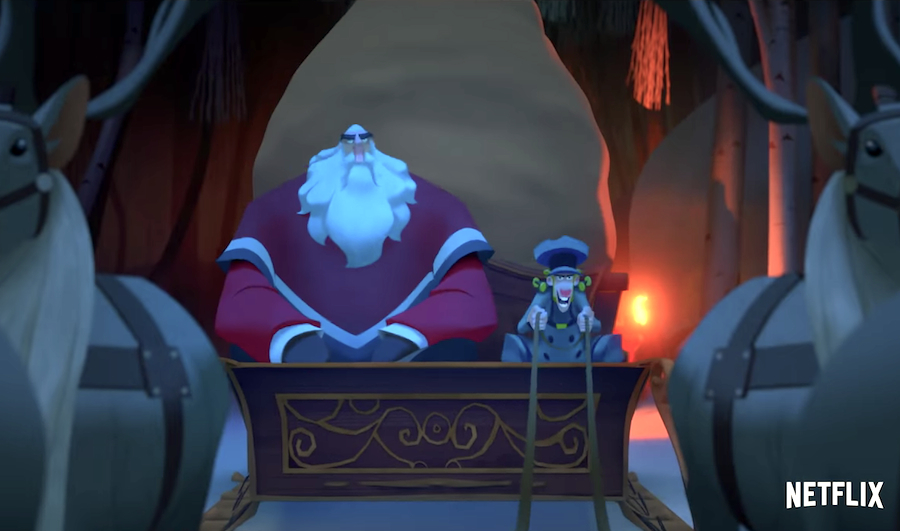 ( © Netflix)  
It seems these days that everything needs an origin story. Heroes like Batman and Spider-Man have had several iterations made of how they become the heroes that kids love. But what if a certain other so-called hero who brings happiness and joy to children across the globe every year got his own movie showcasing how he came to be? Well, the great minds over at Netflix decided it was time to tell the story of how one yuletide legend began. Santa Claus, the holly-jolly, larger-than-life gift-giver, is officially getting an origin move courtesy of the streaming powerhouse, which is also their first animated feature. Klaus looks like a beautiful 2D animated motion picture in what promises to be a successful attempt to recreate the good old days of hand-drawn cartoon movies.

Klaus looks like it will be a visually stunning affair that will definitely trigger some nostalgia from the parents who watch it with their kids. It reminds me a lot of the glory days of Disney animation with its style, aesthetic, and humor. The film is directed by Sergio Pablos, the co-creator of the top-rated Despicable Me franchise, meaning Santa's origin is in some excellent hands. Voicing the titular character is none other than Academy Award winner J.K. Simmons, and taking on the role of Jesper the postman is Jason Schwartzman, a man whose signature wit should pair nicely with the charisma of Simmons. Also rounding out this star-studded X-Mas endeavor is Rashida Jones, Norm MacDonald, and Joan Cusack. 
The story behind Klaus follows an ambitious postal worker, Jesper, who is not that great at his job. Because of this, he is sent to work at one of the most unhappy places on Earth -- a frozen island above the Arctic Circle. Jesper is about to lose all hope until he meets Alva, a local teacher, as well as a legendary yet reclusive toymaker. These unlikely friendships lead to a plan to spread happiness to the children and townsfolk. By giving toys to children, the three hope to spread the message that one selfless act will ultimately lead to another, and so on and so forth.Klaus is the classic story with a fun, modern twist that will definitely be a welcomed addition to anyone's Christmas watch list this Holiday season.
Klaus will be in theaters this November 8, followed by a Netflix premiere on November 15.