ICYMI: "Rugrats" Returning To Nickelodeon With All-New Episodes!
10-13-2019 by Rishi Patel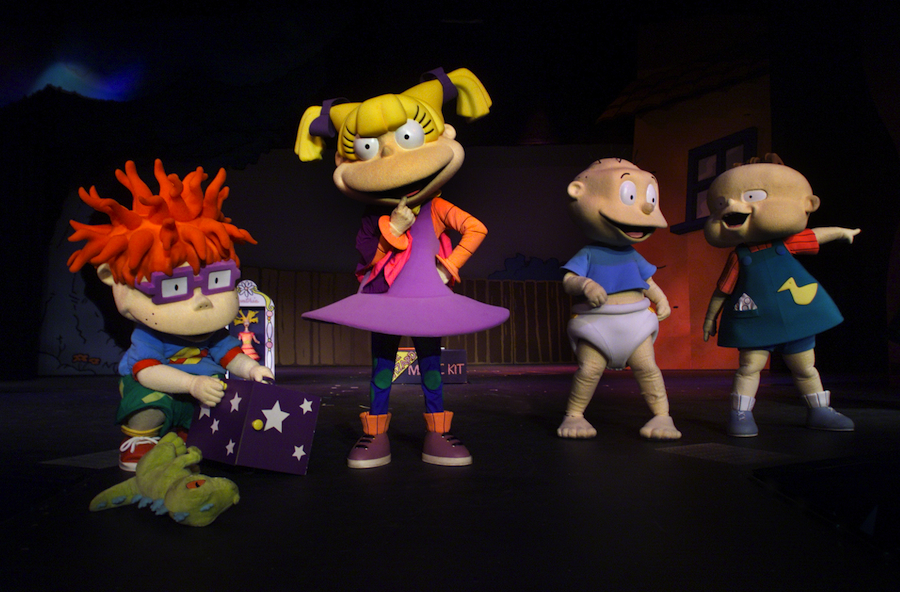 ( © David Bohrer/Los Angeles Times via Getty Images)  
Everyone's favorite talking babies are coming back to a screen near you!
"Rugrats" is getting a reboot, and the original main characters are set to be featured along with some new ones! The Nickelodeon show, which first premiered in 1991, has been a classic childhood series that focused on the adventures of the smartest talking babies to ever crawl the screen.
It's hard to believe the show first aired almost 30 years ago! The "Rugrats" 13-year-run from 1991-2004 established its mark as a childhood fan favorite for so many adults today.
The Rugrats lived the good life as babies until their spin-off, "All Grown Up", which aired from 2003-2008. The last we saw of Tommy Pickles, Chuckie Finster, Dil Pickles, Phil and Lil DeVille, and the entire Rugrats gang, they were dealing with the world of adolescence.
Not following the status quo of growing up, the babies went to teens only to turn back into babies! It's a crazy concept to realize, but life as an infant was the most exciting for the Rugrats! Man, what a life they have! Unfortunately, those of us in the real world have to just age forward (sorry to remind you).
The "Rugrats" reboot has been in talks for quite some time, since the earlier part of the decade. The green light was finally given in mid-2018 to begin producing 26 new episodes for Nickelodeon. And to add more excitement for "Rugrats" fans, there will also be a live-action movie based on the series, slated to release in early 2021! However, it will be a CGI version, so not traditional animation though not technically live-action either, going along with the modern trend.
Amidst circulation of this news and the growing excitement among seasoned "Rugrats" fans (and potential new ones), there is no exact release date specified on the show. We will just have to wait and see!
Will you be tuning into the series reboot and/or new movie?