ICYMI: Netflix Expands "Haunting of Hill House" Into An Anthology Series à la "AHS"!
Written by Jordan Cioppa. Published: February 23 2019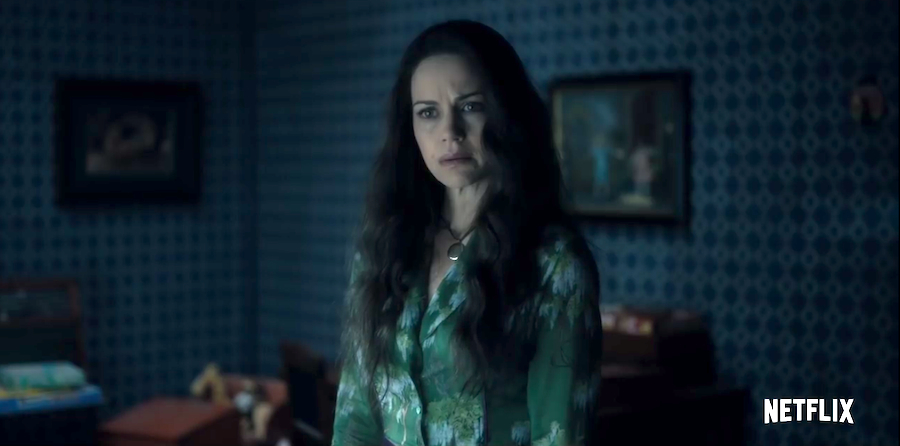 Netflix had a huge surprise for horror fanatics this week, specifically those who watched the chilling series "The Haunting of Hill House" this past fall. The streamer announced that there will in fact be a Season 2, but it will look a lot different than the first season. How so? Well, here's what we know so far...
The second season is called "The Haunting of Bly Manor". In a tweet from the series Twitter account, this new name was revealed and also told us that, while Season 1 was based on a classic Shirley Jackson novel from 1959 of the same name, this new season will be inspired by the works of renowned 19th century novelistHenry James. Also, fans will have plenty of time to recuperate from the creeps the last season had to offer, because the next one isn't coming back until 2020.
You guessed it. The HAUNTING OF BLY MANOR, a new chapter in the Haunting series based on the works of Henry James, is coming in 2020. pic.twitter.com/nvhRBEfH2E

— The Haunting of Hill House (@haunting) February 21, 2019
Because of the change up, we can see that the series is taking on an anthology format. If you aren't sure what this is, it is when a show has a new storyline either every episode or every season. "American Horror Story", "True Detective", and "Black Mirror" are examples of anthology shows. With the new name, it definitely seems like "The Haunting" series will do the same. The nice thing about an anthology series is that you don't have to binge-watch previous seasons to know what is happening in the current one. The downfall is having to say goodbye to some of your favorite characters.
If you aren't familiar with "The Haunting of Hill House", peep the official trailer below to get a glimpse of just how freaky it is! This season came out this past October, so if you haven't seen it yet, you're not too far behind. The cast included Michiel Huisman and Carla Gugino and was created by Mike Flanagan and produced by Trevor Macy. So, will the new season include the same cast in different roles, like with "AHS"? We will just have to wait and see about that, but Macy and Flanagan are definitely leading the series again because they just signed a new deal with Netflix.
One thing is for sure, if this season is anything like the first, it definitely isn't for the faint of heart!
(Image via Netflix)
- Jordan Cioppa, YH Contributing Writer