ICYMI: Long-Lost Mark Twain Manuscript To Become a Family Feature Film?!
Written by Kevin Donaldson. Published: September 15 2018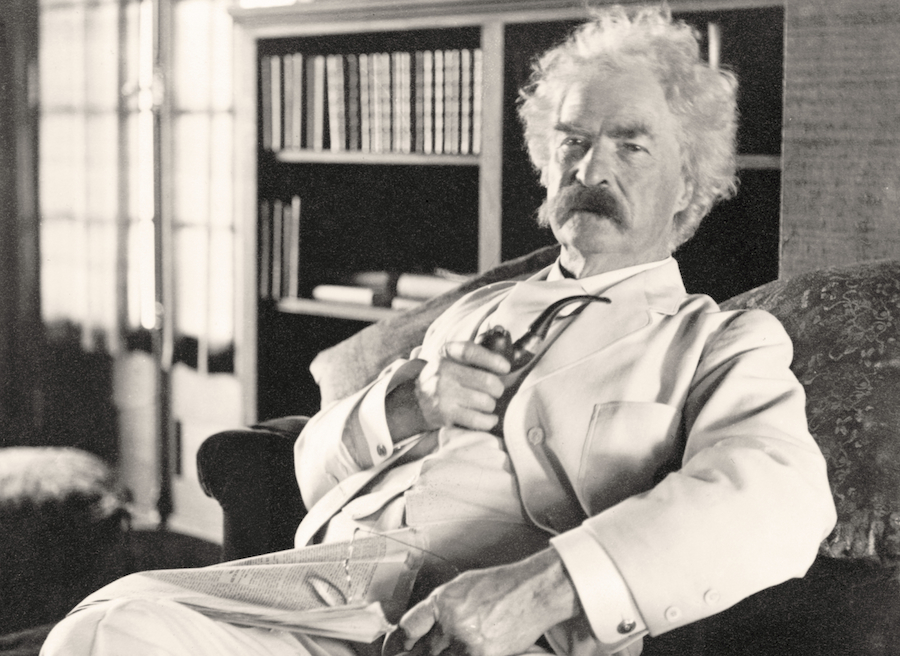 Mark Twain may have only been alive for a short time after movies were invented, but his work certainly has been adapted in many ways over the years, but that doesn't make him anything special since it's quite common… until a cookbook author namedJohn Bird discovered a lost and forgotten manuscript for a story about a boy who eats a flower and then can talk to animals entitled The Purloining of Prince Oleomargarine. Bird allegedly found it hidden away at an archive in the University of California at Berkeley called Mark Twain Papers & Projects while he was looking to put together some sort of Mark Twain cookbook. (I'm really curious what the heck that is supposed to be now.)
Being a manuscript, Oleomargarine only contains handwritten notes for what Twain was planning to do with this story. A picture book has since been released last year by Philip andErin Stead, but apparently Fox Family has purchased the rights to transform the manuscript into a book. This is probably the longest lost manuscript ever found by a legendary and long dead author that is being turned into a film. The film has no release date, but this to me is just one bizarre story, as Twain wrote this out one night in 1879 to give his two daughters a fairy tale while they were on a trip in France, and now, over a hundred years later, it's found and it's becoming a movie? Twain never got to see his work become a film, though he maybe saw himself on camera though?
There is no release date for The Purloining of Prince Oleomargarine or details on if the film will be live-action or animated. Either way, let's hope it doesn't look like this:
(Yup… that's supposed to be Mark Twain. The creepy mask guy is Satan, apparently, because he's in all children's cartoons according to certain YouTube channels and podcasts.)
Personally, we prefer Val Kilmer.
(Image via Universal History Archive/Getty Images)
- Kevin Donaldson, YH Contributing Writer