Harley Quinn Is Living Her Best Life In First 'Birds of Prey' Teaser!
Written by Kyla Killackey. Published: February 01 2019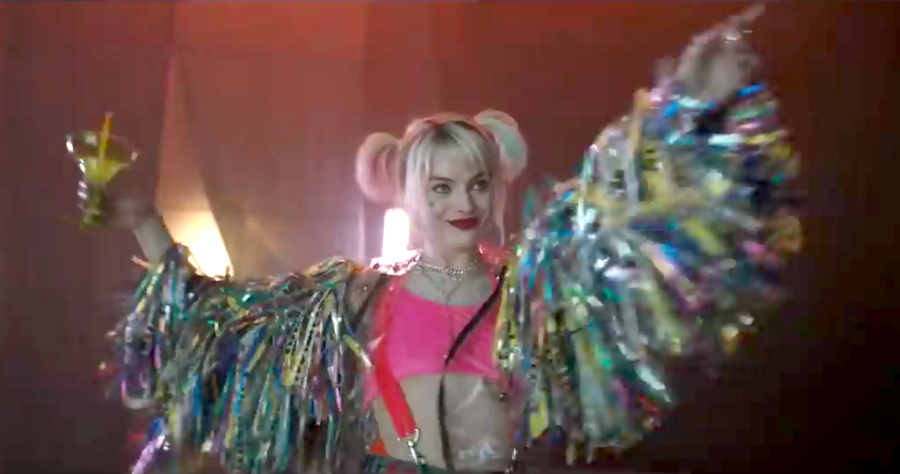 Get your bats ready because Harley Quinn is back!
We just got our first look at the upcoming Birds of Prey movie -- full title: Birds of Prey (And the Fantabulous Emancipation of One Harley Quinn) -- focused on everyone's favorite little monster, Harley Quinn, and the most epic gang of girls you've ever seen. The teaser trailer was only 19 seconds long, so if you blinked, you might have literally missed it, but I am here it break it down for everybody.
From what they've told us so far, Birds of Prey will pick up with Harley after she's broken things off with the Joker and joins forces with a few other powerful ladies, including Black Canary, Huntress, Cassandra Cain, and Renee Montoya, on a mission to save a young girl from some mean-looking dudes. That being said, the trailer gave us the briefest glimpse at our main cast of characters. I had to watch it multiple times, pausing pretty much every second to figure who was who and this is what I saw:
First up, we've got Ewan McGregor as Black Mask (not to be confused with the Black Hood from "Riverdale"). Also I'm a bit confused because Ewan is very clearly not wearing a black mask, or any mask at all, so… ?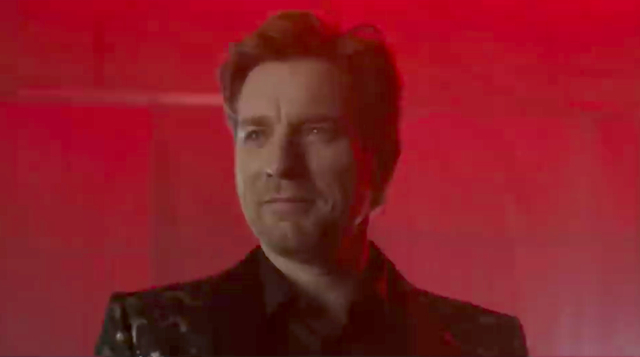 Then we've got Jurnee Smollett-Bell as Black Canary, who looks to be singing into a gold microphone and is rocking those black fingerless gloves, so you know she means business. Edgy.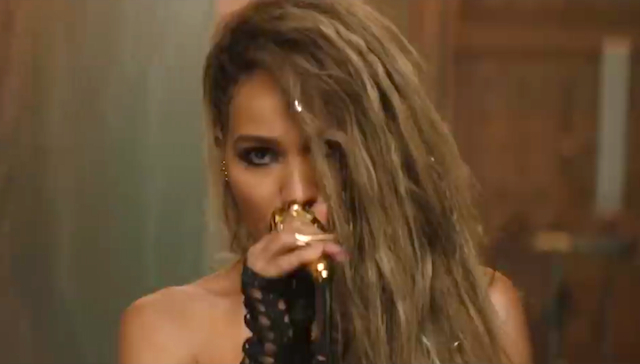 Next, we've got Mary Elizabeth Winstead as Huntress; she's got her crossbow pointed right at us. Spooky.
Rosie Perez is here as Renee Montoya, the Gotham City police detective who looks ready to throw down.
We get a quick peak at Ella Jay Basco as Cassandra Cain, sporting a bright pink cast which could probably be used to do some damage if needed.
And finally, my personal favorite, Chris Messina as Victor Zsasz. I didn't know what love was until I saw Chris Messina with this blond hair. Unfortunately, Victor is sadistic serial killer, but nobody's perfect, right?
Of course, we also get a good long look at Margot Robbie as Harley herself. And she is looking brand new, people! She seems to have dealt with the breakup in the best possible way – cut off her hair, got a whole new wardrobe, and is dancing and drinking it away. Harley is QUEEN.
Margot also posted a peek at her new costume in this Insta pic, and there is some tea to be spilled! It looks like she's replaced her signature PUDDIN choker in honor of the Joker with a new dog tag that looks to say "Bruce" on it (Bruce, as in Bruce Wayne, AKA Batman, the Joker's arch enemy, keep up). Could Harley possibly be throwing some shade at her ex, or is there another Bruce in the DC universe?!?
So there you have it, 2020 seems like forever from now, so I suggest looking up more pictures of Chris Messina with his new blond hair if you're bored.
(Images via Warner Bros./DC Entertainment)
- Kyla Killackey, YH Contributing Writer