ICYMI: Emma Roberts Starrer 'Paradise Hills' Is The Most Visually Stunning Movie You'll See This Year!
07-20-2019 by D.J. Rivera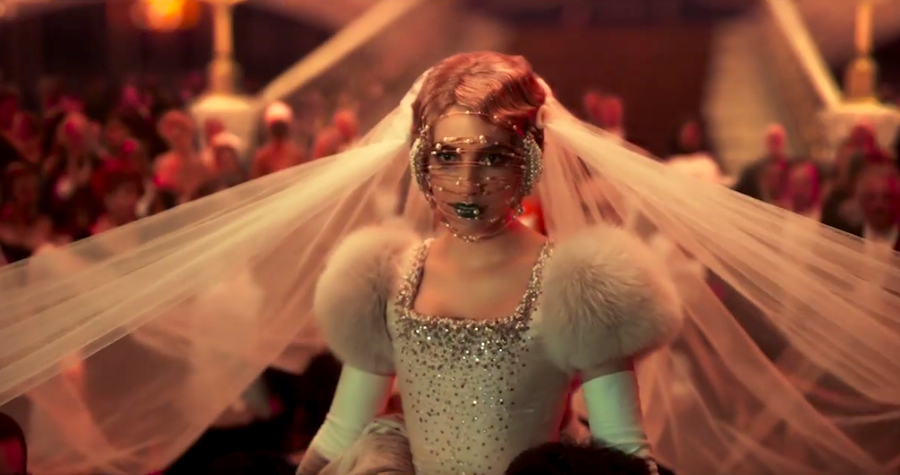 ( © Samuel Goldwyn Films)  
Week after week, trailers are released promising moviegoers the chance to get a glimpse at something they've never seen before. But in reality, it is just another promo for the next superhero flick, franchise sequel, or live-action remake, seemingly making cinema fans everywhere numb to getting tantalized for the season's upcoming motion picture release. However, if one holds out long enough, a diamond in the rough will surely appear. It happens so rarely it is truly something to admire when it does grace the world with its presence. The latest preview to reinvigorate audiences looking for something genuinely different should look no further than Paradise Hills.

This visual stunner stars "American Horror Story" actress Emma Roberts as Uma, the film's leading lady who ends up trapped within the confines of this magnificent isolated island. This Garden of Eden-esque sanctuary is a place where the rich send their daughters to be straightened out into the perfect versions of themselves. This place is run by the deceptive Duchess, played by actress Milla Jovovich, who always makes bad look so good. Under her close supervision, the girls go through all kinds of routines, including gymnastics, vocal lessons, and some weird scientific research that looks like its straight out of a "Black Mirror" episode. 
But Roberts is not alone in this twisted place. She is joined by Bird Box actress Danielle McDonald as Chloe and international superstar Awkwafina as Yu.Elza Gonzalez, who's coming off significant roles in Alita: Battle Angel and Hobbs And Shaw, plays a Mexican pop star named Amarna. Amarna seems to always get her way, no matter what sinister Alice in Wonderland-themed school of horror she happens to find herself in. So when Roberts's character Uma realizes that lurking behind all this beauty is a dastardly secret, she realizes that graduating from this eerie curriculum may not be in her best interest. Getting a bad vibe from all the questions not being answered, she'll lead her friends in a daring race against time to escape whatever fate lies waiting for them if they finish the mysterious Paradise Hills perfection program...
One thing that no one can deny is that Paradise Hills goes big on its visuals. Director Alice Waddington's feature film debut promises to be a stunning, vibrant fantasy, unlike anything people will see this year. From all the buzz surrounding this Sundance favorite, and from the looks of this epic trailer, this fantastical, dark, sci-fi tale will leave movie-goers wanting more long after the film's final frame. Everyone should make sure they aren't truant when the doors of Paradise Hills open, because I cannot imagine the Duchess is very understanding when it comes to punctuality. Enter this fascinating dystopian world at your own risk!
Paradise Hills will hit theaters and VOD on November 1, 2019.