ICYMI: Beloved 'Sharknado' Franchise to End After 6th Installment!
Written by Kevin Donaldson. Published: March 31 2018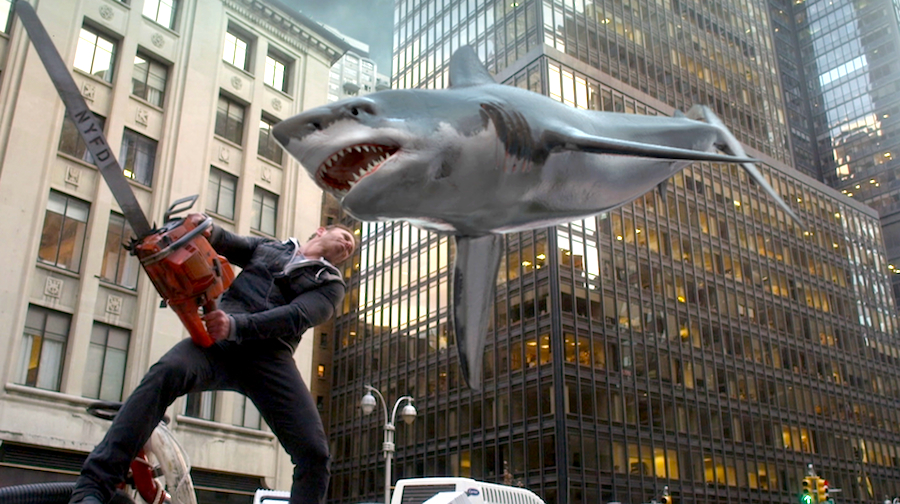 Okay, so while I don't know if Sharknado 6: The Final One will be the full title of the latest installment to the Sharknadofranchise, I do know that it will be the sixth and the last. Since SyFy first premiered the B-movie love letter to ridiculousness and sharks starring Ian Ziering and Tara Reid in the Summer 2013, everyone was in on the joke and loving it… at least pretty much universally during the first film. Five sequels later and the joke may have lost some of its punch, which is why it needs to end.
The series started with tornados full of sharks killing all walks of human life and then having said sharks infamously getting killed themselves with the help of a chainsaw. Since that first installment, things only got more over-the-top and bizarre, with Reid's character even becoming a shark-massacring cyborg (that fourth movie still feels like a half-forgotten dream), and it seems the sixth movie looks to end on its strangest note with... time travel. Just take a look at the film's synopsis:
"All is lost, or is it? Fin (Ziering) unlocks the time-traveling power of the sharknados in order to save the world and resurrect his family. In his quest, Fin fights Nazis, dinosaurs, knights, and even takes a ride on Noah's Ark. This time, it's not how to stop the sharknados, it's when."
Sharknado 6 has no release date other than August 2018 and will be helmed by the series sole director, Anthony C. Ferrante.
(Image via SyFy/Getty Images)
- Kevin Donaldson, YH Contributing Writer