"Grey's Anatomy" Had The Perfect Goodbye To Alex Carev
Written by Calissa Kirilenko. Published: March 12 2020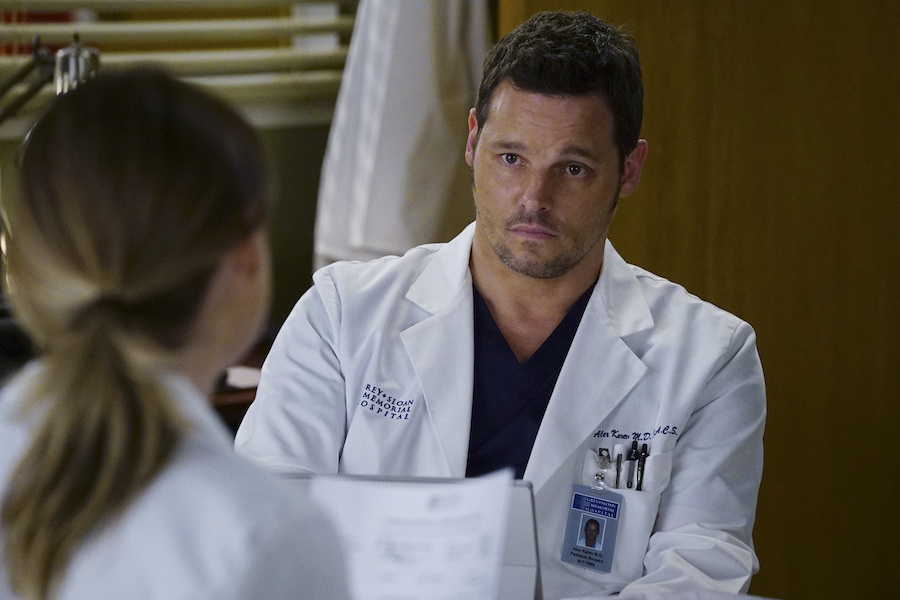 ( © Richard Cartwright/Walt Disney Television via Getty Images)
November 14, 2019, was a sad day for "Grey's Anatomy" fans. Although we didn't know it at the time, the episode where Alex Carev fought to re-instate Meredith as a doctor was the last time he would grace our screens.
In January, it was announced, much to our surprise, that Justin Chambers, who plays Carev, would not be returning to "Grey's Anatomy" and that his final episode had already aired. Immediately I thought of many other sad goodbyes to characters over the years, such as George O'Malley, Christina Yang, and, of course, Derek Shepherd. What would happen to Alex Carev?
"Grey's" is a show known to tear at our heartstrings, and I did not expect anything different from this episode. It begins with Jo and the three original cast members, Meredith, Bailey, and Richard, all receiving a letter from Alex detailing why he has left and won't be returning to Seattle. It turns out that he has reconnected with Izzie Stevens and discovered she had his two children! There's a lot to unpack here and SO many questions.
( © Scott Garfield/Walt Disney Television via Getty Images)
To start, Alex explains in the letters that he had reached out to Izzie during Meredith's trial, and when she got back to him, they began talking. When he found out that she had his children, he knew he had to go and be with them.
But what about Jo? His wife, who he has been through everything with, his "so-called" perfect match? In a heartbreaking letter to Jo, he explains that, if it were just her, he would have come back, no questions asked, but it wasn't. He has two children now and he can't leave them.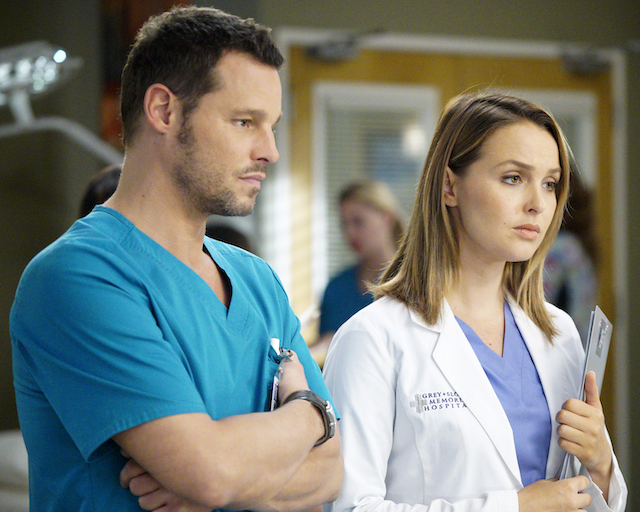 ( © Jennifer Clasen/Walt Disney Television via Getty Images)
At this point, you can't help but feel distraught. It's the perfect reason for Alex to leave, of course -- he has to stay and be with his kids. This was a man who had overcome a horrible childhood and despite every odd became Chief of Surgery. He now has the chance to be with his children and we couldn't possibly hold that against him.
While there are many mixed emotions about this goodbye to Alex Carev, I think it's one of the better endings to a character's time on the show. We saw Alex go from the "frat boy" that no one liked to the man that became Meredith's "person". He ended up with the woman who first saw something beyond the crude jokes and encouraged him to be great.
There's something bittersweet to that goodbye, and I think it's a good farewell to Alex Carev.