"Glee" Cast Pays Tribute To Naya Rivera at GLAAD Media Awards
04-09-2021 by Heather Barette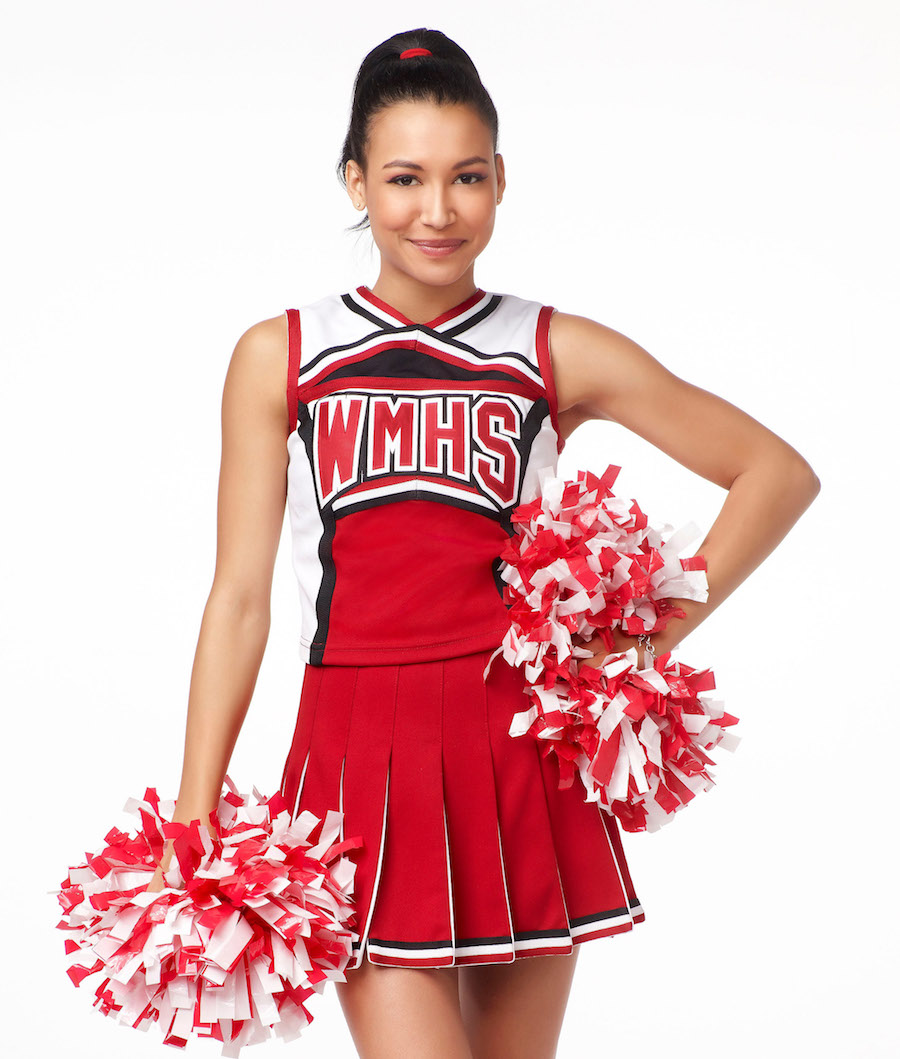 ( © FOX Image Collection via Getty Images)  
Anybody who knows me knows that I'm obsessed with "Glee", and I have to admit that watching the show again during COVID from beginning to end was eye-opening — I re-discovered some classic performances, I laughed at scenes and dialogue I forgot existed, and being older allowed me to appreciate the intricacies of this show in a way 12-year-old me couldn't begin to fathom. Going on that "Glee" journey again was so worth it for more reasons than I could state here, but paramount among them was remembering how special my favorite character on that show was, and how she basically carried the series, especially in the later seasons. The character in question? The one and only, fearless queen of queens Santana Lopez, played by the iconicNaya Rivera.

My mom and I were on the second-to-last episode of the show when the news broke that Rivera had gone missing at Lake Piru in Ventura County. Needless to say, I was devastated. I still am. Not only was she such a gifted actress and performer, but she seemed like an awesome person in real-life too. So anytime one or more of her cast members puts on any kind of tribute in her honor, I get excited. Her songs on "Glee" were, in my humble opinion, the best, her performances of them the stuff of legends, and their staying power strong as ever.
Which is why I was so looking forward to the tribute that was set to be held in Naya's honor at the 32nd Annual GLAAD Media Awards. This tribute would be two-fold, as both a remembrance of the two-time GLAAD host for the first time since her death in July of 2020, and as a celebration of the 10th Anniversary of her character coming out on the show.
Seeing the cast together (minus a few) was wonderful, as always. They all spoke about how much they loved Naya, how talented she was, how impactful she was to the LGBTQ+ community, and how great of a mom she was to her son Josey. If you've been following the "Glee" cast as much as I have over the years, you would know that Naya was incredibly close with most of her cast members (I'm choosing to exclude the feuding here), and certainly that love was felt in this tribute. I also loved that Demi Lovato, who played Naya's girlfriend for a brief time on the show, opened the tribute, and fellow "Glee" cast memberJessalyn Gilsig read a beautiful quote from Naya's mom about how touched Naya would be to be given this tribute in the first place. So yeah, everybody had nice things to say, and that was all well and good, but for this avid Gleek, there was something glaringly missing…
So you go to the trouble of getting a group of some of the most talented singers and performers out there together in one (virtual) room and they DON'T SING?! Talk about missed opportunity! The show was all about singing (it's in the title, for goodness' sake), and Naya (as mentioned before) was responsible for some of the show's best performances. And, as also mentioned, she hosted the GLAAD Awards TWICE. Clearly she was an important figure in the LGBTQIA+ community, and I thought the "Glee" cast doing some kind of Santana-related medley would have reminded the young people of today why her influence was so vast. Even picking one song — "Valerie"? "Nutbush City Limits"? "Trouty Mouth"? — would have been wildly entertaining, and extremely special for Gleeks like me. I mean, you have freaking Demi Lovato there — even she sang with Naya on the show and could've brought back a lovely "Here Comes The Sun" rendition during the Awards. Sigh. Naya deserved and still deserves a medley, that's just the long and short of it. To play Devil's Advocate, though, maybe the cast wouldn't feel right performing songs that Naya had already slayed. But bottom line, I don't think I'm the only fan right now that feels like they missed out.
Overall, I was happy to see the band back together, even if they didn't actually sing. Maybe the "Glee" mastermind himself Ryan Murphy will eventually coordinate a nice musical tribute to her somehow. The people want it. Let's make it happen, Glee alums.