Fall Fashion Inspo!
Written by Kate Anne Trott. Published: September 01 2023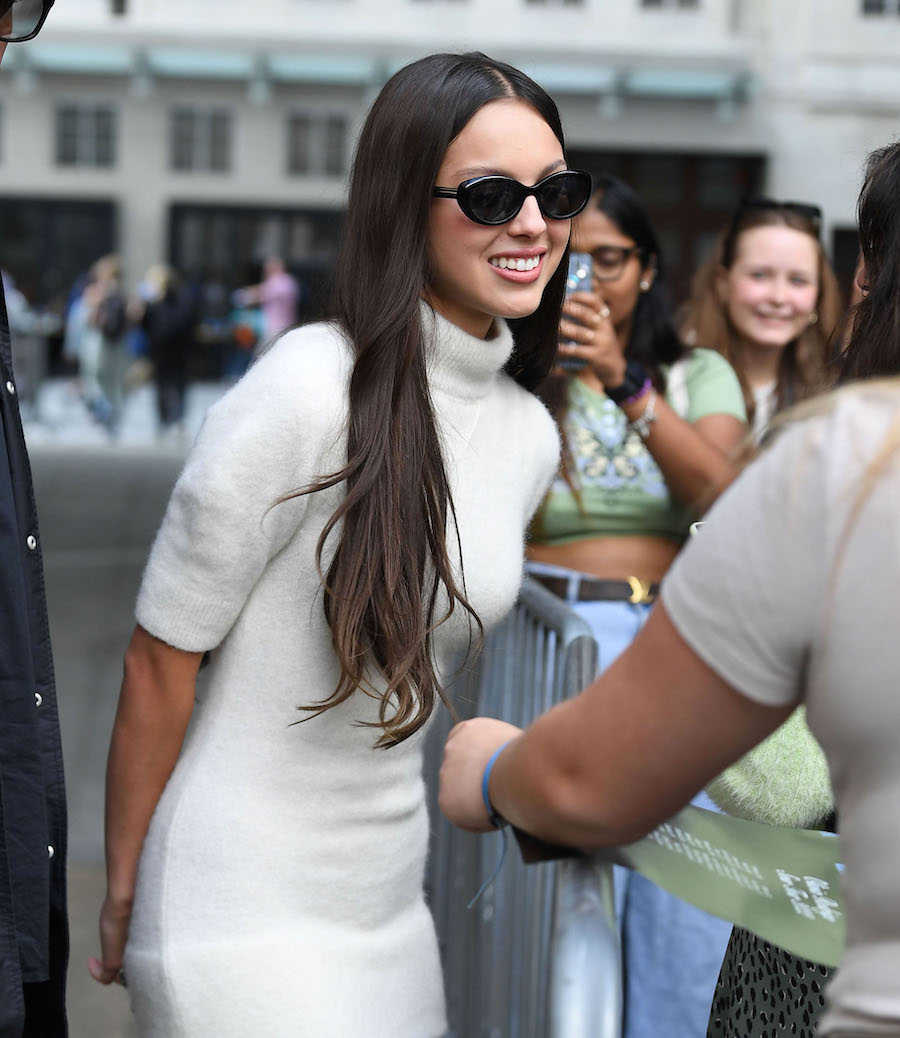 (Photo © MEGA/GC Images via Getty Images)
September is upon us and Summer, sadly, is coming to an end, which means people will be starting to switch out their dresses and shorts for sweaters and pants as Fall quickly approaches. As much as we love the warm air and beach vibes, Summer fashion isn't always our favorite.
Trying to find something cute and comfortable every day for warm weather isn't as easy as cool weather. Fall is the best season to get a variety of different clothing so you can always be prepared with the constantly changing weather. Here is the best Fall fashion inspo to get you in the mood for this coming sweater season!
1. Sweaters, Sweaters, and More Sweaters
Everyone loves to be comfortable, and nothing is more comfortable than sweaters. You can dress them up for a night on the town, dinner, hanging out with friends, or staying in and lounging around the house.
The trend that everyone can get behind is oversized clothing. Oversized sweaters are truly the best to wear for any occasion. You can effortlessly dress them up or down, or even adjust for a warm weather day in Fall by pairing them with jean shorts.
Batwing sweaters are also perfect if you want to maximize comfort. These batwing sweaters are a huge hit right now, and they give you a great shape if you don't love the typical boxy look of regular sweaters. These hug your waist to keep you looking snatched while staying looser on the arms to hide any areas you might be self-conscious about.
Don't forget about sweater dresses either. These are the perfect type of dresses for Fall to keep you warm and relaxed. Bodycon sweater dresses are trendy right now. They are perfect for staying on-Fall theme while showing off your shape. Or, if you want a more relaxed fit, this type of sweater dress is great for a more casual day, and you can even dress them up by adding a belt, heels, and purse.
2. Jeans
We would be crazy to not add jeans to this list as they are one of the best staples of Fall fashion. Although you could never go wrong with a pair of skinny jeans, try out a different style for this season.

"Mom jeans" are really in right now. They are known for being high-waisted with a relaxed fit. Similarly, bell-bottom jeans are also trendy at the moment. These are known for being a tight fit from the knees up and fanning out towards the bottom. These options are more of a casual look, but they pair perfectly with slim-fitting tops to show off your figure. Fall weather is often unpredictable, so pairing either or these styles with tank tops or long sleeves to match the weather will keep you comfortable.
3. Athletic Wear
Even if you don't work out, athletic wear is still a great option to keep up with the fashion trends and be a peak comfort. This Summer, everyone was obsessed with biker shorts, pairing them with oversized tees or crop tops.
Everyone obviously has leggings on-hand for fall, but butt-scrunch leggings are an absolute must-have. These leggings give you the lift in the booty that regular leggings just can't give you. They are stylish, comfortable, and keep you looking your best at all times. They come in dozens of colors and pair with almost every top you have in your closet.
Matching sets are a great way to stay stylish and give off "gym girl" vibes. There are tight cropped tops with matching leggings or cropped long-sleeve shirts with matching leggings. They come in so many fun colors and are, surprisingly, extremely comfortable to wear out anywhere.
4. Bodysuits
There are hundreds of assorted styles of bodysuits that work perfectly for a night out. Bodysuits are fantastic because you never have to worry about pulling them up or down throughout the day or night. They keep you secure, act as underwear as well, and pair with any type of pants.
You can always go with a basic long sleeve top that fits to your body like a warm hug. These are fashionable, comfortable, come in so many colors, and are easily dressed-up or down. Or, you could go with a fancier style that pairs perfectly with a skirt or jeans as a dressier look.
5. Flannels
You can't have Fall without Flannel! Flannels are so versatile and can be worn in countless diverse ways. Flannels are a staple of Fall, and the pattern is so inviting and cozy.
The typicalflannel button-up is always a perfect choice to pair with jeans to give you a cute "country girl" vibe. Oversized flannel button-ups are also an excellent choice to pair with leggings for the ultimate comfort. You can always tie them around your waist to break up colors in your outfit as well.
Flannelskirts and dresses are also great to dress up with. Flannel skirts can be paired with black long-sleeved tops or bodysuits on a warmer Fall day to stay on-theme. Flannel dresses are also perfect for lunch dates or walking around to keep you warm and stylish.
Happy soon-to-be Fall!