"Euphoria" Recap: Episode 1 & 2 -- All About Fez, New Ships, & More!
01-17-2022 by Meredith Reilly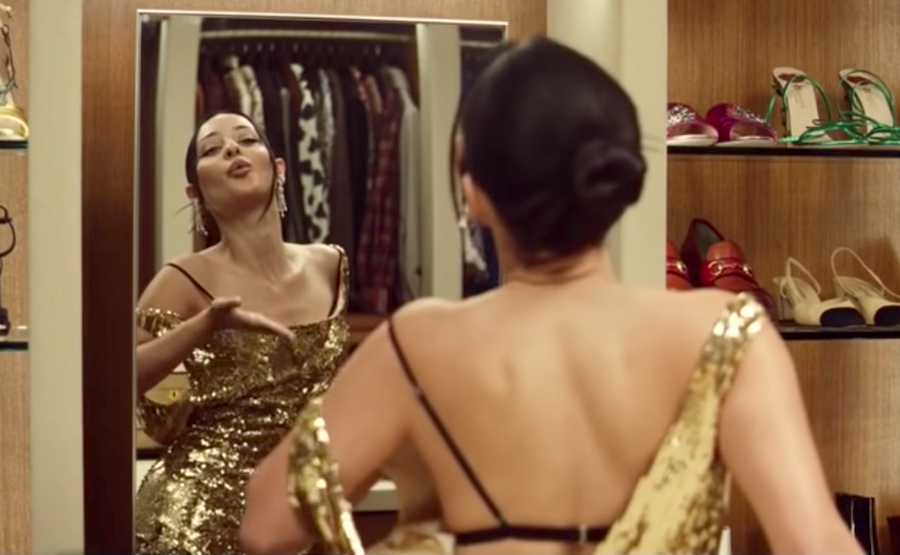 (HBO)
The second season of HBO's hit show "Euphoria" premiered on January 16, and it starts off with a bang! The first two episodes, "Trying To Get To Heaven Before They Close The Door" and "Out of Touch", gave fans everything we wanted and more! 
Here are all the highlights from the first two episodes! 
1. Fezco's Backstory 
Episode 1 starts off with Fezco's (Angus Cloud) backstory. We were extremely excited to see this as he did not get a backstory like other characters did in the first season. The flashback really offered insight into why Fez does what he does. We learn he was raised by his grandma, a badass who taught him everything he knows about the business. Our favorite part of the flashback was seeing how Ashtray got his name, which was by literally eating an ashtray as a baby. 
2. Nate and Cassie
Our favorite guy to hate, Nate Jacobs (Jacob Elordi), is back and stirring the pot more than ever. After he finds Cassie (Sydney Sweeney) over-served and alone at a gas station, he offers her a ride to the New Year's Eve party. Both newly single, they end up kissing in the bathroom at the party, where her best friend Maddy (Alexa Demie), aka Nate's ex, almost bust them! We were certainly not expecting this from Cassie; I mean, what happened to Girl Code? But we are excited to see how this plays out the rest of the season.
3. Sparks Fly Between Fezco and Lexi
At the New Year's Eve party, Lexi (Maude Apatow) and Fez get chatting on the couch, and we can feel the chemistry between the two! These are the last two characters we would expect to get together on the show, but now we officially ship them! You could feel the vulnerability between the two while chatting, and Fez asking for her number was the sweetest thing we've seen on my screen in a while! 
4. Maddy Babysitting
In Episode 2, one thing we definitely were not expecting to see was a montage of Maddy babysitting, but we are so glad we got one. Picture this: Maddy is in a luxurious-looking pool on the phone with Cassie when a little boy screams, "Can you please get off the phone?!", and low and behold, she's babysitting! Everything about the scene was iconic, from her doing dishes to playing video games with little Theo. We loved it so much because watching her babysit puts back into perspective that she is a high school student. 
5. Ethan and Kat 
New relationship alert! Ethan (Austin Abrams) and Kat (Barbie Ferreira) are dating! I have shipped them since he sat next to her in class, but I am happy to see that they took their relationship to the next level in season two. In this episode, we get a deeper look into their relationship and that they are, in fact falling in love. 
6. Rue's New Friend 
Toward the end of Episode 1, we are introduced to Elliot (Dominic Fike), who Rue (Zendaya) meets in the laundry room at the New Year's Eve party, but we get to see that they have become pretty good friends in Episode 2. Jules (Hunter Schafer) is less than thrilled about Rue's new pal, and her jealous side comes out, which was fun to see because we haven't seen that from Jules before. Also, Rue is lying to Jules about how much time she spends with Elliot, so it will be interesting to see how this plays out. 
We can confidently say the second season of "Euphoria" is off to a great start! Both episodes had so many great moments that you will just have to watch to see. "Euphoria" is now streaming on HBO Max, with new episodes airing every Sunday on HBO!