Donald Glover's 'Guava Island' Featuring Rihanna Is Shrouded In Mystery & Excitement!
Written by Meg Spaulding. Published: December 19 2018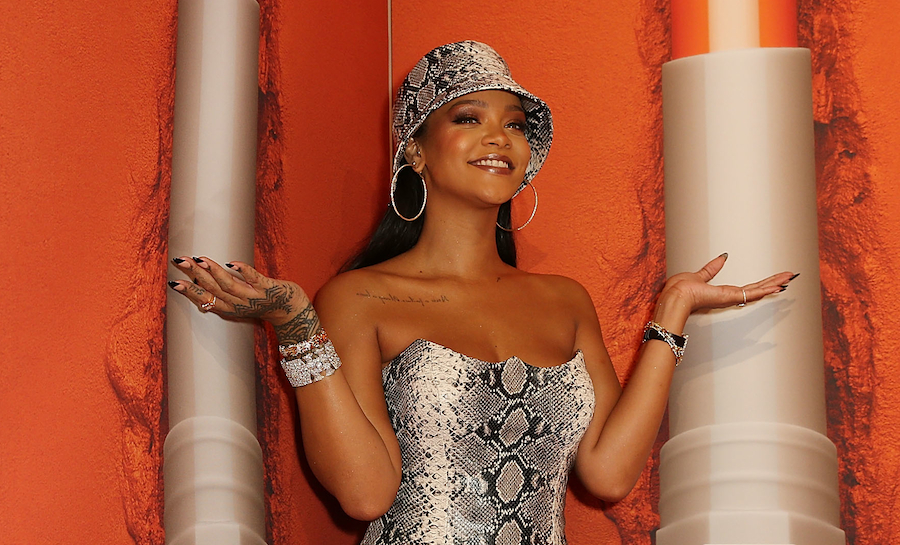 Donald Glover, AKA the busiest man in show business, has been working on something special for a while now. No, it's not The Lion King -- although that promises to send us all on an emotional rollercoaster next year. You may have gotten wind of this less-publicized project when a few pictures of Glover and Rihanna emerged in the Caribbean. That's when the general public lost its cool as we realized that Donald Glover was making a movie… with… Rihanna. You couldn't pick two more interesting, beloved performers at the moment. We all put those beautiful images at the back of our minds, moved on to other things, until a few weeks ago. It was then, thanks to a local hero in New Zealand, that we were all collectively rocked from our foundations with a recording of the trailer for this movie,Guava Island.
Here's what led to this moment: Donald Glover was hosting PHAROS Fest, a 3-day music (and virtual reality? this guy really does do everything) festival, where Childish Gambino, of course, headlined. This fest was held in Auckland, New Zealand, don't ask me why. During this festival that every non-New Zealander is jealous of, Donald Glover played his new trailer. Here's where the local hero fit in: one girl recorded the trailer and put it on Twitter. Now my conspiratorial mind thinks that probably Glover knew that the trailer would leak—he's no fool. Which is why I don't feel bad watching it and watching it and watching it.
Thanks to this trailer, we've learned a lot about Guava Island (the film's description on Wikipedia is mysteriously non-existent). Of note is that the trailer calls it a Childish Gambino film, starring Donald Glover. Fans of the artistically-inclined rapper are speculating that the film will somehow tie into or at least echo his previous work, which often features mysterious plotlines. What we do know, thanks to the trailer, is that Glover and Rihanna play a couple who live, presumably, on Guava Island. Aspiring musicians with tough day jobs... well, at least Rihanna, who we see sewing clothes. These two are going to try to live the island lifestyle and relax. Their attempts to let loose may not go so well, though, as we see Glover with a bag being put over his head. Leave it to Donald Glover to turn a trailer into art—I suspect this trailer is more like a little taste of the film than it is an attempt to explain what will happen.
"Atlanta" fans, you'll recognize the director of Guava Island,Hiro Murai. As Glover's friend and longtime collaborator, he has directed a majority of the episodes of "Atlanta". This will be his first feature-length film, which is quite a way to make an entrance. Letitcia Wright, who stole the show in Black Panther, and Nonso Anozie, who loyal "Game of Thrones" viewers will recognize as Qartheen merchant Xaro Xhoan Daxos, are the only other named actors so far. I think we would all watch anything that Donald Glover and Rihanna were co-stars in, but it's comforting to know that this film looks interesting and full of life. Rihanna knows about the island life thanks to her roots in Barbados, but we'll have to wait and see if Glover pulls off his end of the deal. Something tells me he won't let us down. 
(Image via Caroline McCredie/Getty Images)
- Meg Spaulding, YH Contributing Writer