Comic-Con Fever Spreading Overseas!
Written by Sarah Osman. Published: December 11 2015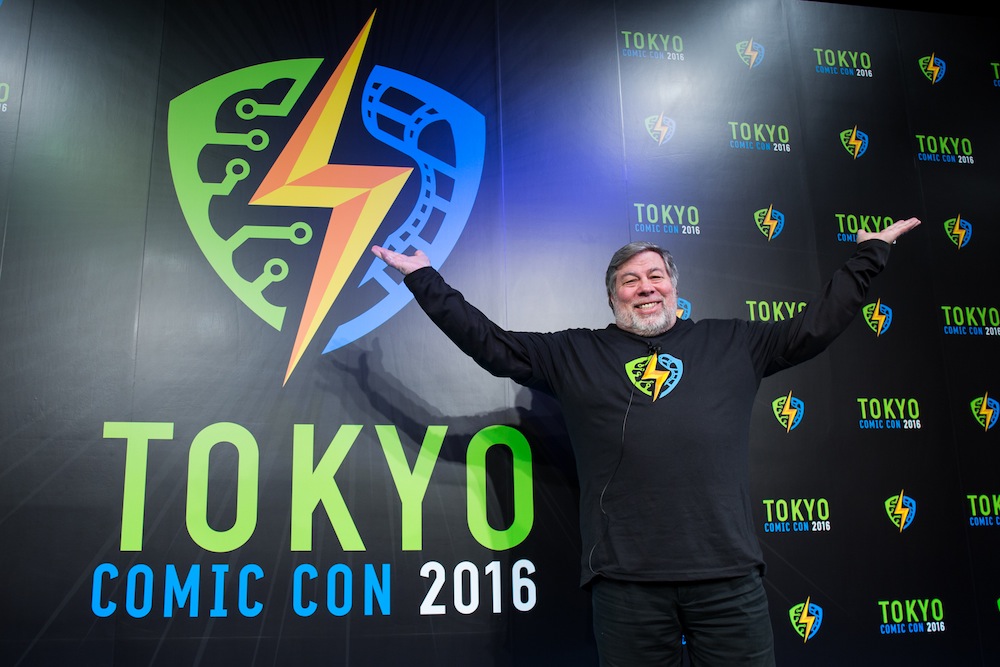 First, Comic-Con invaded San Diego. Then, Comic-Con spread to Silicon Valley, followed by numerous sits, big and small, around North America. Now, the Con is about to take over a new city -- Tokyo! Next year, Apple co-founder Steve Wozniak will introduce Comic-Con to one of the world's most pop culture-friendly cities by bringing the first ever American-style Comic-Con to the Makuhari Messe Convention Center on December 3 & 4, 2016.
The new Con is designed to be a sister event to Silicon Valley's Comic-Con, which will be held in March, and will feature top international celebrities, panels, and appearances from everyone's favorite fandoms. Appearances from "Pokemon" and Godzilla toStar Wars and everything in between is set to pop up.
There is one key difference for Tokyo's Comic-Con: this one will also feature innovative technology. While most Cons typically focus on panels, parties, autograph sessions, and tons of merch, Tokyo's Comic-Con will also include some of Japan's most unique tech gadgets, ranging from mobile devices to simple apps and games. Even more complex technology (the kind only dreamed of in science fiction) is set to be shown, including robots and driverless cars.
While San Diego's Comic-Con is arguably the biggest pop culture event in the country, Cons are often not as well known or celebrated outside of the U.S.. When I visited Berlin this past summer, I was surprised to learn that many locals had actually never heard of Comic-Con. However, that didn't last long, as Germany hosted theirown first-ever Comic-Con over the weekend -- the aptly named German Comic-Con Comic was held at the Westfalenhallen arena in Dortmund and featured appearances from Back to the Future'sLea Thompson, Thomas Jane,Jason Isaacs, Stanislav Ianevski(AKA Viktor Krum from Harry Potter), and Rory McCann (AKA The Hound from "Game of Thrones"). And, of course, tons of cosplayers. Meanwhile, London hosted their Comic-Con back in October. Indeed, Cons are slowly spreading around the world and it won't be long before Comic-Con takes over the galaxy!
Tickets for Tokyo's Comic Con will go on sale in March. For more information, check out their website and follow them on Twitter.
(Photo via Stacy Miles)
- Sarah Osman, YH Contributing Writer